VICKY FAREWELL NGUYEN is an LA-based pianist/keyboardist, writer and producer. She has worked with Anderson .Paak and the Free Nationals, Shafiq Husayn of Sa-Ra Creative Partners, and Genesis Owusu. She has toured and performed as a keyboardist and background vocalist for Kali Uchis, Willow Smith, and Mild High Club. Her writing credits include Grammy-nominated Best Urban Contemporary Album Malibu by Anderson .Paak, as well as Grammy-winning Best R&B Album Ventura.

How did you get your start in music? What or who has been influential in developing your music style?
I studied classical piano for 10 years, got into jazz as a teenager and decided to further my studies in college. I studied jazz piano under Cecilia Coleman, who I like to credit for teaching me everything I know. The best way for me to describe my style would be intuitive music. The freedom to express myself is important, so obviously improvisation plays a huge role. The funny thing with having creative freedom is I start to crave rules again. This stream-of-consciousness is what I'm obsessed with. Learning what not to play and what not to write are things I'm more aware of now. I think it was pianist Hank Jones who said he'd never stop learning, no matter how old he got. That has always stayed with me.
What music genre is your go-to to perform and produce? Are there any other genres that you haven't worked with yet but would like to?
My go-to are Soul and Funk music. I'd like to score music for film and TV or anything with visuals someday. That would be a dream.
How was the experience working with Anderson .Paak? What did you take away from the experience that you feel made you more confident about your craft?
Love working with AP. He's a sensitive musician, always in the moment, and extremely skilled as a writer and performer. He knows how to achieve the sound he wants, and I have never doubted him on that. I got my start in music production from him during the early days, so that experience gave me a strong foundation. He's not afraid to criticize me; if something sounds like trash, he'll tell me...sometimes in front of everyone, hahaha. It's tough but I appreciate that kind of honesty, it's refreshing and motivates me to do better. It can be a little intimidating to create good music out of thin air and then record it right away, but facing that kind of vulnerability was everything. Game face is always on now.
How did you hear about Songtrust?
From my manager, JT. Really appreciate the work you guys do for me!
Did you know anything about music publishing prior to joining Songtrust?
A little bit. I was very confused at the beginning but thanks to resources online, I have a much clearer understanding of it now.
What is the ultimate goal for yourself personally or for your music career?
Ultimate goal: believe in myself. I am a big over-thinker. When I get lost, I always come back to this source.
How has your heritage/upbringing/family influenced you as you've navigated the music industry? What sort of obstacles have you encountered and how have you overcome them?
My upbringing was pretty rough. I think that's why I got so infatuated with music, because it became an escape from reality. My parents were both Vietnamese refugees, strict, and stern. I am very independent because of this, not quite belonging anywhere, floating from one project to the next, and I kind of prefer it that way. A lot has changed in the industry, like diversity is very catchy now. It's awesome that we are embracing differences, but I just have to laugh at the irony because that certainly wasn't the case 10 years ago.
What advice do you have for up-and-coming creators navigating the music industry?
I'm a bit of a weirdo/loner type, so any weirdos out there making music, I say stay weird and make your weird music, because that's how you push the envelope and write some of your most fulfilling work. Try not to force yourself into situations you don't quite belong in, and remain true to who you are, especially when there is the pressure to sound like something you are not. The right people and the right opportunities will come along in time. They always do.
What are you working on at the moment?
I've been working on the next Mild High Club album with Alex Brettin for the past 2 years. He's one of the best producers and writers I've ever worked with, and I'm glad to call him my friend. It's an honor to work with this crew and I am very excited to share what we've made.
Lastly, what's your go-to song or album right now?
Song: I Don't Care - Park Hye Jin
Album: 1988 - Knxwledge
Listen to Vicky's Curated Spotify Playlist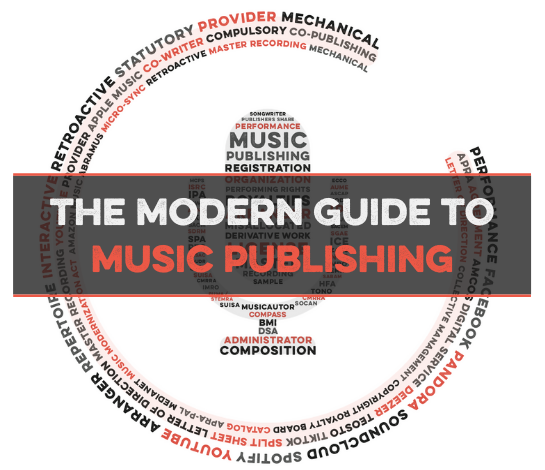 Take control of your publishing. Maximize Songtrust for your songs and business.
We created this guide to answer a simple question: How do songwriters support themselves?
The answer is not as simple as we'd like, but our goal is to make it as clear, transparent and understandable as we possibly can.
Songtrust is more than just a rights management platform and publishing administrator - we're a team of experts in the music community who strive to educate, support, and provide thought leadership to creators, representatives, and businesses across the music industry.
Our hope is that you'll finish this guide with an better understanding of the business behind songwriting and have actionable resources to help you be successful.