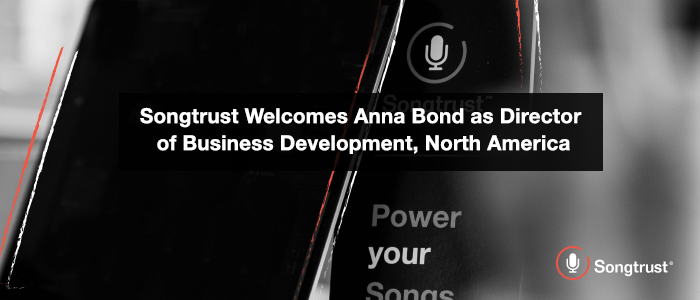 Songtrust, the world's largest technology solution for global music royalty collection service and publishing administration, announces Anna Bond is joining as Director of Business Development, North America. In 2018, we doubled our client base, opened three new offices and added more than 50 people to the team, which we're clearly continuing at a rapid pace.
Anna Bond has spent fifteen years in the music industry, working to help musicians making important work advance their careers and share their unique visions. With a career spanning artist management, label management at FatCat Records and Rough Trade US, working with groundbreaking artists like Warpaint, Parquet Courts, and the Twilight Sad, as well as independent distributor Secretly Canadian, digital music service eMusic, and more, she has dedicated herself to helping musicians develop and succeed.
"Anna's passion for the independent community is evidenced by her career path and the career development of artists of incredible stature," said Molly Neuman, Songtrust's Global Head of Business Development. "As Songtrust continues to grow to offer global publishing administration to the creative community, we hope to continue to partner with independent businesses and artists representatives. Anna is the perfect person to build this for us in North America."
To make sure you're collecting all of your mechanical and performance royalties globally, register for Songtrust as your publishing administrator today. Also check out our royalty estimator to see what royalties you might be owed.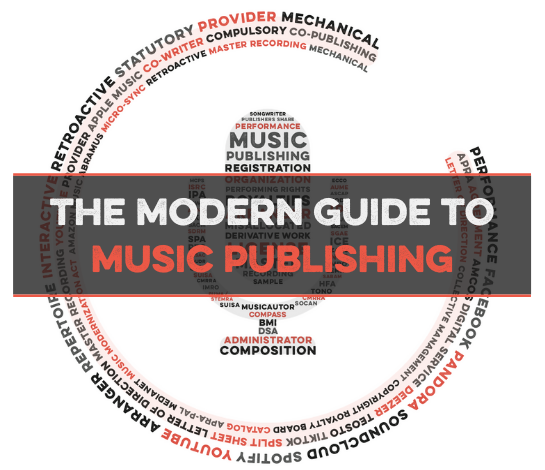 Take control of your publishing. Maximize Songtrust for your songs and business.
We created this guide to answer a simple question: How do songwriters support themselves?
The answer is not as simple as we'd like, but our goal is to make it as clear, transparent and understandable as we possibly can.
Songtrust is more than just a rights management platform and publishing administrator - we're a team of experts in the music community who strive to educate, support, and provide thought leadership to creators, representatives, and businesses across the music industry.
Our hope is that you'll finish this guide with an better understanding of the business behind songwriting and have actionable resources to help you be successful.
Related Articles
Resource, Industry Insight, Recommended Reading, Songtrust Team
Songtrust News, Press Release