Today, we announced the recent addition to our team, Richard Aurigema, as Vice President of Copyright. Richard will lead our copyright administration team and continue to work to position Songtrust as the leader in global copyright administration. Here at Songtrust, songs are everything, and ensuring the proper registration of your copyrights is vital to our mission. Richard will not only oversee how we onboard new clients, but also how we manage your song catalogs and register your compositions with the correct societies around the world.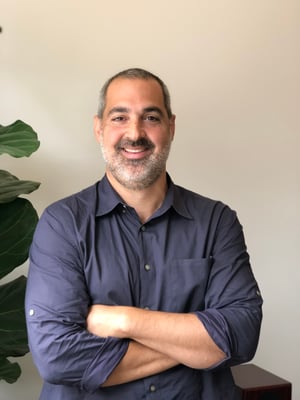 More specifically, Richard will be responsible for the administration of our comprehensive catalog of copyrights and those of our clients. With over two million compositions under both the Songtrust and Downtown Music Publishing umbrellas, our portfolio spans a wide range of clients, right types, and deal structures. Richard will focus on delivering scale, efficiency, and precision to this copyright operation and will work closely with our technology team to develop tooling in support of these efforts.
Richard brings a wealth of experience managing teams of copyright professionals, having led music copyright administration for EMI, BMG, and most recently SONY/ATV. While at Sony, he worked closely with their songwriters and producers, managed song catalogs, oversaw the onboarding of new clients, and worked with the various offices globally to streamline copyright efficiency.
"We're extremely excited to have Richard join the team," said Brad Yuan, Songtrust's Global Head of Rights Management Operations. "As our copyright operation scales in both volume and complexity, his experience at the majors and other acquisition-oriented publishers will be extremely valuable. I am really looking forward to working with Songtrust's already excellent copyright administration team to build a best-in-class department to service all our client's needs," said Richard about his new role.
With over 2MM compositions administered, we're very excited about this newest addition and look forward to Richard helping our already passionate team deliver an even more scalable, efficient, and precise copyright product and operations system. As we continue to grow, you can expect bigger and better things from the Songtrust team.