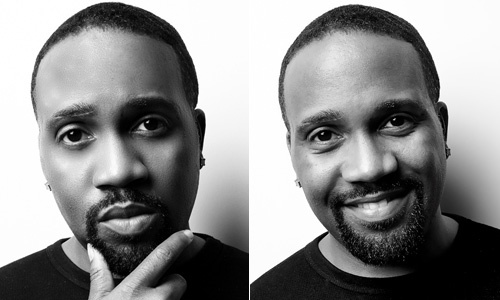 Troy Taylor is an ASCAP and BMI award-winning songwriter and producer who has worked with some of the most legendary and contemporary voices in R&B music.
In a career that spans nearly twenty years, Troy has written and produced for artists such as The Isley Brothers, Patti Labelle, Aretha Franklin, Trey Songz, Mary J Blige, B2K, Ginuwine, Whitney Houston, Tyrese, and Boyz II Men.
Through his label imprint, Songbook Entertainment, Troy has developed R&B superstar Trey Songz, co-writing thirty five songs including LOL, Neighbors Know My Name and Can't Be Friends. He is currently working on an array of projects including the soon to be released 5th album from Trey Songz.
How did you first get started in music?
When I was 14, I started doing talent shows in high school and that really made me want to do music for life.
Who are your songwriting heroes?
Some of my songwriting heroes are Rod Temperton, Stevie Wonder, Babyface, Jimmy Jam & Terry Lewis, R.Kelly.
From where do you draw creative inspiration for songwriting?
Because the music of today is so uninspiring, I tend to go back and listen to music of the '70s, '80s & '90s to just enjoy listening until I get inspired again.
Do you prefer to write an entire song in one sitting or piece it together over time?
With me, the writing process can happen either way. What's more important is making sure I take my time to really try and say something clever and have great melodies.
Where is your favorite place to write music?
I try not to have a specific spot, so that I'm not limited if I'm unable to get there.
How do you push yourself to write in unfamiliar ways?
I used to practice writing under pressure: how many songs can I do in a certain amount of time and then see how many are actually good. So now, I can turn it on and off as needed.
What are some common mistakes that prevent a good song from being great?
Some of the most common mistakes to me, first of all, is ego. Many writers tend to not want to change or adjust lyrics and or melodies just because someone else felt it could be better. Also, sometimes people tend to be lazy and go for what comes easy, instead of pushing themselves.
How does co-writing affect the songwriting process?
Well, people tend to forget what they actually contributed to the song therefore making things complicated once the songs comes out and blows up. No one is brave enough to make sure that the splits get worked out accordingly after the song is finished because they don't want to ruin the vibe. Only to end up ruining the vibe! Other than that, some people think they are better than they really are, making it difficult to really get an all-around great song.
How has being a songwriter affected the way you listen to music?
I tend to focus more on the lyrics and emotion of the melodies - that keeps me from just enjoying the song if those things aren't right to me.
If you could have written any song, what would it be?
Ribbon In The Sky, I Will Always Love You, End Of The Road, Lady In My Life, Rock With You to name a few.