Last week, we established that much of the inspiration for great songwriting will hit you when you least expect it. Fortunately, we also explored several different ways to capture those moments of random inspiration so that no golden moment gets forgotten.
But writing on-the-go doesn't need to be limited to making sure you remember bits and pieces of a song, be it a lyric, song title or melody. With the capabilities of today's smartphone apps, songwriters have the ability to write a song from start to finish in the wild. The following are six apps covering all of the important bases for songwriters. Unfortunately, not all apps are available for both the iOS (iPhone/ iPad) and Android smartphone platforms, so I've added in some bonus apps as well to make sure everyone with a smartphone can benefit:
Soundcloud (iPhone/ iPad/ Android)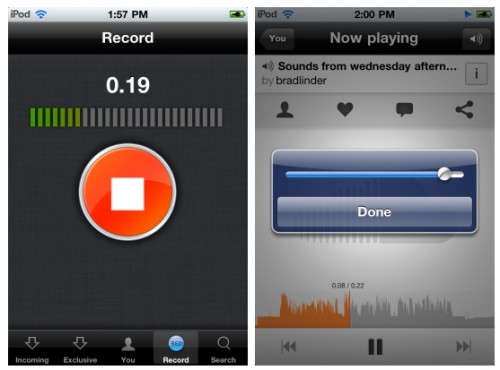 The Soundcloud app is a very simple and intuitive way to create audio recordings that are automatically saved to your Soundcloud account online. You will be required to have a Soundcloud account, though the account is free. Even if you have no interest in sharing demo quality recording of your music by posting your music publicly to their network, a Soundcloud account can be set to private, acting essentially as free cloud storage for your recordings!
FourTrack (iPhone/ 'StudioTrack' for iPad)
FourTrack is an incredibly powerful app that acts as a fully-functional four track recorder right from your phone. The app boasts an large suite of functions, including multitrack recording (4 tracks plus bounce), input monitoring, calibrated meters and faders, master FX and EQ, file import and sharing and of course, the best part off all is that this app can record at true 16 bit, 44.1 kHz (CD Quality).
Bonus: FourTrack is only available on the iPhone and iPad, but don't fret! I've found an app for all of you Android lovers called Four Tracks Pro, which features less functions than FourTrack, but still works great for on-the-go recordings!
Similar to FourTrack, Nanostudio is a fully functioning recording studio in a single app. The main difference here though is that Nanostudio caters more to electronic-focused songwriters and composers, with virtual analogue synths, sample trigger pads, a comprehensive sequencer, a sample editor, a mixer and multiple effects.
Bonus: As with FourTrack, Nanostudio is only available for iOS (iPhone and iPad), so I've gone ahead and found a suitable alternative for Android. There is a dev team called Niko Twenty who have published all of the same functions of NanoStudio, except their spread across several apps - instead of all being under one roof. This makes it slightly more of a pain to work with, but ultimately it works!
Evernote (iPhone/ iPad/ Android)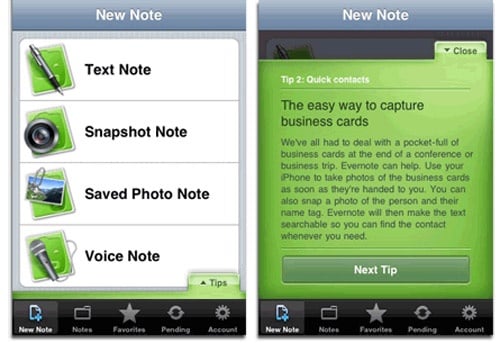 Evernote is a note-taking app that automatically syncs to your desktop. This app wasn't designed with songwriters and musicians in mind, so it lacks music-specific functionality, but it's core function as a 'note taker in the cloud' is perfect for all of you songwriters and lyricists with day-jobs and/ or lives. Notes can be written or recorded as an audio recording.
Songwriter's Pad is quite like Evernote in that it should be a smartphone or tablet-wielding songwriter's best friend. However, there are two major differences from Evernote: Songwriter's Pad was designed from the bottom up for musicians and songwriters, so it's geared to the needs of a working or traveling songwriter. The other major difference is that unlike Evernote, this app does not act in the cloud, however it does allow you to export and email your work. The lack of cloud functionality is bit of a disappointment, but I'm certain that the variety of functions this app does have are more than worth the extra effort:
Create and edit songs by section (i.e. verse, chorus, bridge)
Re-order sections of a song (i.e. swap positions of verse 1 and verse 2)
Create 'Extra' sections within a song to keep ideas and edits
Change font style and size
Export lyrics .txt files via e-mail
Each new release will include additions to our word, phrase and rhyme database.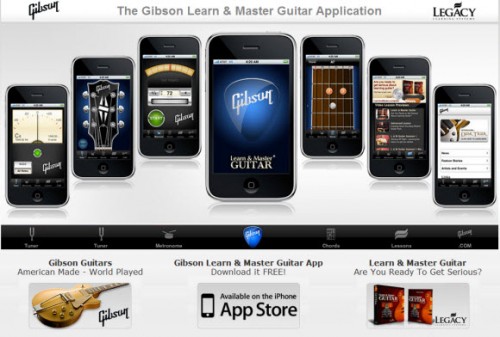 Plain and simple, this app is a must-have for any songwriter who plays guitar. The Gibson app has the three most important basic functions that any guitar playing songwriter would need: a high-quality tuner, metronome and huge chord bank, so that no matter where you are, you can be sure that the song you are working on - and possibly recording with one of the apps listed above! - is done properly and accurately. Oh, and a big bonus, this app also features an array of free lessons straight from Gibson.
How do you write music on-the-go?
These apps are great for any songwriter who is looking to write while on the move, but there are literally hundreds of options available to you. List some of the apps you use to write songs on-to-go in the form of a comment below!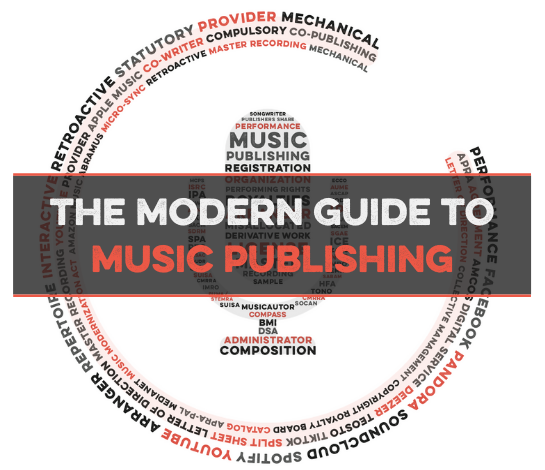 Take control of your publishing. Maximize Songtrust for your songs and business.
We created this guide to answer a simple question: How do songwriters support themselves?
The answer is not as simple as we'd like, but our goal is to make it as clear, transparent and understandable as we possibly can.
Songtrust is more than just a rights management platform and publishing administrator - we're a team of experts in the music community who strive to educate, support, and provide thought leadership to creators, representatives, and businesses across the music industry.
Our hope is that you'll finish this guide with an better understanding of the business behind songwriting and have actionable resources to help you be successful.
Related Articles
Music Publishing Resource, Music Business
Music Publishing Resource, Music Business