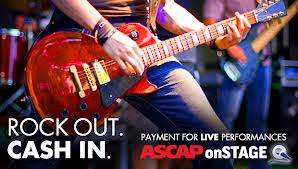 June 30, 2013.
If you are an ASCAP member, you will want to mark this date on your calendar.
Through ASCAP OnStage, you can submit information about each of your live performances, including a list of songs that you performed. This will allow you to collect performance royalties from your own live shows!
Whether you've been playing a few gigs around town or touring the world, make sure to log in to your 'Member Access' account and submit your set lists and live performance information.
June 30, 2013 is the deadline for submission of all live performance claims from January 1, 2013 through March 31, 2012.
PS - BMI members can also submit live performance information via BMI Live!