Staying on top of the latest releases and hottest new bands is practically a full-time job. But thanks to the wide variety of music services and applications available at our fingertips these days, it's infinitely easier to seek out the tunes you like, rather than have them dictated to you by television and radio. Below is a list of our choice methods of music discovery on the web. It's by no means a comprehensive list, so feel free to chime in with your own favorites in the comments.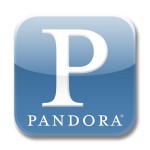 Pandora
Pandora's nearly 50 million users, and its recent filing for a $100 million IPO, suggests that the Internet radio service is among the reigning music discovery services available online today. Its proprietary Music Genome Project uses a complex mathematical algorithm to manage its vast database of songs, classified along some 400 musical variables by a team of music analysts. This is how it works: choose an artist or song you're in the mood for, and Pandora's Music Genome Project creates a station of songs that sound similar and are by artists you may or may not have heard of, but are sure to like.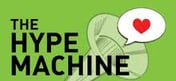 Hype Machine
Hype Machine is arguably the leading Mp3 and blog aggregator, often described as Pitchfork-meets-Pandora. This is how it works: Hype Machine collects content from over 1,000 music blogs and lists those blogs' most recently posted songs on its homepage. You can promote the songs you like by clicking "love"—not only does that earn points for the song, it also adds it to your list of favorites for your friends to see. Hype Machine also maintains a list of popular songs (based on how many times it is "loved" by users in a given period), which is a great way to find out what people are listening to.

Last.Fm
Last.Fm is a community-based music website, and is great place to discover new (and old) music your friends and other music fans like. The site builds a profile of your tastes based on the music you listen to online, on your computer, or mp3 player, and that profile is used to direct you to similar music you'll probably enjoy. Last.Fm offers a number of ways for you to interact with its community of some 40 million users, and also allows you to share the songs you listen to with your Facebook, Twitter, and other social networking accounts.

Pitchfork
Pitchfork, billed as "the essential guide to independent music and beyond," is so on top of music, it's become a punchline. While the site's content doesn't stray too far from indie acts, it has decent coverage of hip hop and electronic music. Regular features like "best new music" and "best new tracks" are a sure bet for discovering artists, songs, and albums that may not be getting the mainstream attention they deserve. Though Pitchfork offers little in the way of interacting with its massive community, it's guaranteed to point you towards a wealth of undiscovered music.

Blogs
Of course, blogs have become an obvious resource for music discovery. But it can be difficult to sift through the multitudes, so check out our favorite tried-and-tested destinations for music discovery in the blogosphere.
RCRD LBL - Offers free, legal, often exclusive mp3s for download; songs are carefully—and expertly—curated and include everything from dance to indie to hip hop.
Altered Zones - Pitchfork's sister site, featuring a network of over a dozen blogs covering small-scale, underground releases.
NPR - In addition to features and reviews, often a great destination for pre-release streams of highly anticipated albums.
Brooklyn Vegan - Covers the latest and greatest in releases and live shows; updated frequently with up-to-the-minute news.
The Smoking Section - Among the web's most comprehensive blogs focusing on contemporary hip-hop; features the newest releases, plus news, interviews, and reviews.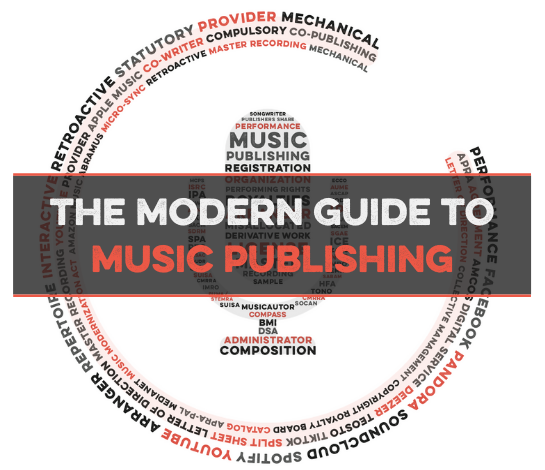 Take control of your publishing. Maximize Songtrust for your songs and business.
We created this guide to answer a simple question: How do songwriters support themselves?
The answer is not as simple as we'd like, but our goal is to make it as clear, transparent and understandable as we possibly can.
Songtrust is more than just a rights management platform and publishing administrator - we're a team of experts in the music community who strive to educate, support, and provide thought leadership to creators, representatives, and businesses across the music industry.
Our hope is that you'll finish this guide with an better understanding of the business behind songwriting and have actionable resources to help you be successful.