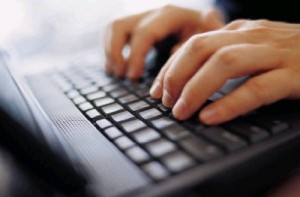 The sheer number of resources available on the web can be difficult to sift through, so we've put together a list of our favorite online resources for songwriters. These are sites, forums, and communities that offer everything from the latest breaking news, to tips on creativity and networking. As always, feel free to chime in in the comments with your own recommendations.
Songwriter101
Songwriter101, a BMI-sponsored site, is a wealth of knowledge for new and established songwriters alike. Unlike other sites, it aims to focus more on the business aspect of songwriting, which can be difficult to grasp for many writers. An extensive "lingo" section helps to make the business side of things more understandable for writers who may not have the industry vocabulary down. And the forum, populated by a community of over 100,000 members, is a useful place to dialogue with other songwriters about lyrics, gear, and copyright, among other topics.
Music Think Tank
Music Think Tank is just that—an online space that functions like a think tank, where anyone can initiate or join in on music-related discussions. Topics range in content but tend to focus around tips for success and analysis of the current state of the industry. Music Think Tank contributors write frequently, and at length, about the importance of making use of digital tools for self-promotion and networking. It's definitely a great place to pick up some modern marketing tips, or at least to start thinking about how to promote yourself.
American Songwriter/American Songspace
American Songwriter is a bimonthly print magazine covering the craft and business of songwriting across all genres. Its website is filled with useful content ranging from news about the songwriting and publishing industries to Q&As with prominent songwriters and features about the genesis of songs you're probably familiar with.
In addition to its website, American Songwriter recently launched American Songspace, a community-driven site for songwriters, publishers, and other members of the industry to network and interact. The point of the site is to encourage, and indeed facilitate, collaborations between its users. For instance, emerging songwriters can use the site to showcase their work and explore opportunities, while other industry members (like publishers, A&Rs, music supervisors, etc.) can use American Songspace to find new talent.
The Muse's Muse
The Muse's Muse is a site and online community that is a veritable goldmine of songwriting resources. It's got a free monthly newsletter that is targeted towards songwriters, as well as an extensive network of reference guides for beginning and professional songwriters, guitarists, vocalists, and other musicians. Plus, a dozen or so columnists lead insightful discussions about different aspects of the songwriting industry, from the creative process to the technical details that make copyrights difficult to understand. The Muse's Muse also hosts a handful of chat rooms and message boards, where users can interact with one another, whether they are looking for information or to collaborate.