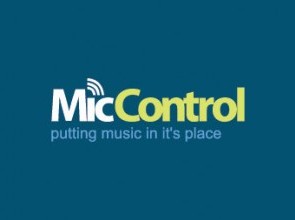 MicControl has announced the launch of MicControl Consulting Service, a new branch of MicControl that allows the company to work one-on-one with those in the music space to create and execute proper brand-focused social media and blog strategies! MicControl, who has taken pride in assisting emerging musicians and realizes that a lot of up and comers don't have the financial resources to afford the time and effort to individually customize a strategy. For this reason, MicControl decided to launch their first webinar, which is explained by the company below:
Get Your Music Featured On The Right Blogs
We wanted this topic to be the focus of our first webinar because we passionately believe that music blogs are not only THE important filter of today's music industry, but are also becoming an increasingly important (and easily accessible) marketing tool that ALL emerging musicians should be taking advantage of. Of course, we've written about this in the past, so here is an article that will help you better understand our stance:
From Subways To Blogs: Why Your Music Isn't Getting Heard
What can you expect from signing up?
We're going to start things off with a 45 minute presentation showing you the ins and outs of the blogosphere.
How do you find the right blogs to feature your music?
What's the best way to approach a blogger about featuring your music?
How can you increase the odds that you'll get featured again?
How can you create a relationship with a blogger that is mutually beneficial for both you?
All these topics are covered as well as everything in between to make sure your music is getting heard.
Afterwards we will hold a half-hour Q&A session where you can ask us questions pertaining to all the material we covered.
Finally, we're including a PDF reference guide that will outline all the material covered in the webinar for your personal use as you take the blogosphere by storm.
To celebrate our first webinar, we've got two great offers for everyone as well!
1) 25% off any MicControl Consulting service to all attendees.
2) A Raffle! One Attendee will receive a FREE Q&A session (phone or Skype - winner's choice). The winner will be announced at the beginning of the webinar.
All for only $10! Mark your calendars: Tuesday, August 2nd at 7pm EST
For more information on MicControl and their webinar, check out their official statement here.