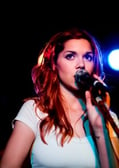 Meet Kayleigh Goldsworthy - one of the hardest working songwriters in the music industry. Kayleigh is a part of the noticeable and rising collection of musicians and songwriters, that have taken their careers into their own hands. Before the age of twenty five, the talented singer and songwriter has released three albums with her band The Scarlet Ending, toured with the likes of Rufus Wainwright and The Fray and has had her songs placed in six different television programs. In addition to her recording and touring duties with The Scarlet Ending (which Kayleigh leads along with her twin sister Kaleena), she has just recently embarked on her own solo career and is currently putting the finishing touches on her debut record.
Obviously these types of successes don't just happen overnight or by chance. There is a meticulous model and focused effort that needs to be adhered to if you want to start turning some heads in the music industry. For Kayleigh Goldsworthy -- music's not a hobby, it's a science.
Kayleigh grew up surrounded by a musical family in Syracuse, New York. At a young age she began teaching herself how to play guitar, piano and violin - and before long the Goldsworthy twins formed what would become The Scarlet Ending. This unique six-piece band (which fuses alternative rock, pop and folk) already has over a decade of experience on their resume and is looking towards the future with same enthusiasm and excitement that initially sparked the group's career. It wasn't always an easy road for The Scarlet Ending, though. Originally beginning as a pop group in the early 2000's, the band ran into several road-blocks trying to come out of the Syracuse market, which at the time largely consisted of hardcore, punk and metal acts. Kayleigh explains what this environment was like for an aspiring indie-pop band:
"In one word - intimidating. When we first started, we knew we wanted to play as much as we could and make a name for ourselves and the music we were creating. It was definitely a process -- we had months to years of playing without much success in our hometown and were doing much better elsewhere. But as time went on, people started paying attention to us, coming out to our shows and enjoying our music. We're at the point now where we feel welcomed and supported by Syracuse, something we're very grateful for."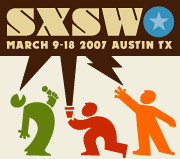 Eventually music became such a passion for Kayleigh and her sister, they decided to enroll as music business majors at SUNY Fredonia in upstate New York. It was here that Kayleigh started developing her unique style, approach and acumen for marketing both herself and her bandmates. In 2007 Kayleigh started attending South By Southwest (the annual music festival and conference) in Austin, Texas. One would think that as a musician and songwriter -- this would be the perfect venue for showcasing your talent, as concert halls and bars are all packed with record executives and industry professionals. The audiences are largely young, enthusiastic and filled with legitimate, knowledgeable music enthusiasts. One good set in front of the right audience could literally jump-start your career. But as Kayleigh explains, she travels to SXSW each year with a different purpose and mindset -- and this unique approach has been yielding an incredible amount of success: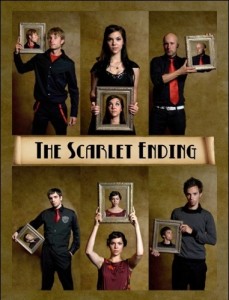 "We started attending SXSW in 2007. Both Kaleena and myself were music business majors, and so it was sort of a 'kill two birds with one stone' situation -- to go and supplement our education with the panels and to network our asses off for our band. We did all of the above, from dropping postcards and business cards everywhere, to printing a couple hundred posters and plastering them up on 6th Street every day (by the end of the day the streets were covered with new posters, so it was a daily ritual). We met so many people, and the outcome was incredible. In 2009 alone, we managed to get a licensing deal with MTV, a fantastic relationship with Armed Forces Entertainment (and 3 international tours with them), and met so many people and bands that we still talk with today. Do we want to play the festival? Of course. But you can definitely accomplish a whole lot just by being there... it's like Disneyland for musicians."
The experience and connections Kayleigh gained through her visits to Austin would prove to be an important turning point for The Scarlet Ending's career. After attending SXSW in 2009, Kayleigh networked her way through several meetings and conversations that would eventually turn into a publishing deal from Cherry Lane Music Publishing. While the deal was only for one year, Cherry Lane (along with the help of Kayleigh's independent licensing networks) was able to secure several synch licenses for television shows like The Hills, Roswell, Teen Mom, Tool Academy, Sex Rehab w/ Dr. Drew and Making the Band. These television placements not only enhanced The Scarlet Ending's national presence and appeal, but as Kayleigh explains, was pretty exciting too...
"Our first synch placement was on 'The Hills,' and I was in college at the time. I remember this day vividly, because I was working in the mailroom and was backing up a van to a loading dock when my sister called me. She knew I was at work, so I was kind of concerned and answered the phone. I remember her saying something about being on a hill and I thought she was lost or something -- I kept asking her 'what hill,' got frustrated and hung up the phone. When I was back in the office she called me again and said one of our songs was on 'The Hills.' I should note that at the time, I was an avid watcher of the show and so I ran to the computer and fast forwarded to the time when she said the song was on -- I started bawling my eyes out! I don't think I had ever been more proud and amazed...and just awestruck in my entire life."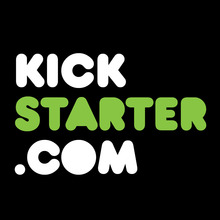 With everything that was going on regarding song placements and publishing deals, it would have been easy for The Scarlet Ending to become at least somewhat complacent and pat themselves on the back for a job well done -- but not for Kayleigh and her crew. The group was offered the opportunity to shoot two music videos with friend and talented young filmmaker, CJ Wallis (FortyFPS Productions), but there was just one catch -- they were going to have to travel to Vancouver, BC to do it. In an effort to fund a trip / tour all the way up to Vancouver, Kayleigh created a Kickstarter fundraising campaign -- like many artists who are looking for an extra cash flow do. For those that don't know, Kickstarter is an online fundraising account that allows groups like bands, actors and artists to publicly raise money from family, friends and fans. Before you knew it, the band had raised over $3,000.00 (enough for the trip) and had indirectly added value and excitement to their fan base. Individuals that participated in the fundraising were treated to all kinds of incentives and promotional items, and were allowed to exclusively follow the band's project on a personalized blog they had created. These kind of 'value-added' incentives proved to be a great way to not only to raise money, but to also allow their fans exclusive access and inclusion.
Just as Kayleigh and The Scarlet Ending were starting to generate some real buzz, another interesting opportunity greeted the songwriter -- American Idol. Kayleigh had taken part in an online audition for American Idol (which was hosted by MySpace Music) back in 2010 and her performance wound up impressing a collection of judges; before long she was on the next flight to Hollywood. Kayleigh would go on to make it through several preliminary auditions and interviews, but failed to advance further. Despite not making it to the televised portion of the show, Kayleigh was more than thankful for the opportunity, treating her auditions and involvement with American Idol as an incredible, once-in-a-lifetime learning experience.
Recently, Kayleigh relocated from Syracuse to New York City (Williamsburg, Brooklyn to be specific) to begin working on her new solo project. In addition to composing her solo material, Kayleigh is actively pursuing songwriting engagements and co-writes with other artists and songwriters. Her decision to move has been instrumental in helping provide new and challenging musical opportunities, such as writing tracks for other artists and experimenting with multiple genres. Kayleigh explains why the move to Brooklyn was necessary to attain her goals as a songwriter: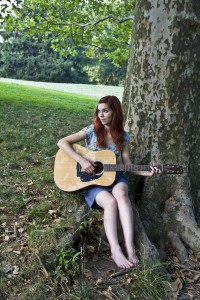 "I decided to make the move out here mainly because of the sheer amount of music and art the city has to offer. I knew this would be the place I would want to release my solo album and I also really want to get more into songwriting and co-writing with other artists. The opportunities for musicians out here are limitless and even though I've only been here for three months, I'm already seeing it's affects. But while I'm here, I really want to work on my songwriting. I approach writing as if I were learning a new instrument...you get better with practice. I'm at that point in my career where I'm taking every opportunity that presents itself to me -- from hip hop songs, to my solo work to The Scarlet Ending -- it's a continuous process and all very different lyrically and melodically -- and i like that. It's a challenge and exciting and I think that writing in any facet is a great way to expand and improve your skills, and ultimately create better songs."
As you can see from Kayleigh's story, navigating the open seas of the music industry can be both overwhelming and daunting at times. There is always something to be working on, someone to be meeting with and somewhere to be going -- but managing this constant barrage of tasks isn't impossible. If there's something to be taken away from this article, it's that there are usually some common denominators involved with the success of independent artists and songwriters.
Before anything else can happen, you have to be not only passionate, but fully commited to your work and it's development. This implies not just practicing -- but researching, performing, networking, and marketing yourself. Whether it's flying to Texas to promote your band at SXSW, discussing licensing opportunities with publishers and production companies, creating Kickstarter fundraising campaigns or collaborating with new artists to further improve your songwriting -- there's always something to be doing.
Surrounding yourself with right mix of friends, family and people that are knowledgeable about the business is also of crucial importance. By creating an environment that is condusive for success, you're already a step ahead of the game and will be better suited to tackle some of the obstacles that the music industry will invariably throw at you. There are a lot of great ideas and strategies to be taken from Kayleigh and her progress as a musician and songwriter, but there's still a long way to go -- even she'll tell you that. But for all of the aspiring artists, musicians and songwriters out there -- her growth is proof that you can make it in the music business.
For more information on Kayleigh and The Scarlet Ending, please check out some of these links:
The Scarlet Ending // Facebook // Twitter // iTunes // MySpace // Tour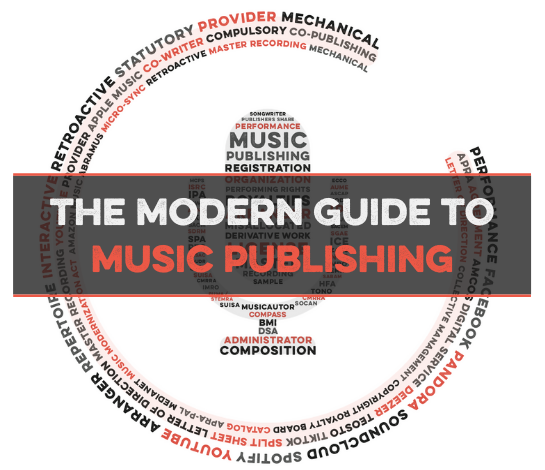 Take control of your publishing. Maximize Songtrust for your songs and business.
We created this guide to answer a simple question: How do songwriters support themselves?
The answer is not as simple as we'd like, but our goal is to make it as clear, transparent and understandable as we possibly can.
Songtrust is more than just a rights management platform and publishing administrator - we're a team of experts in the music community who strive to educate, support, and provide thought leadership to creators, representatives, and businesses across the music industry.
Our hope is that you'll finish this guide with an better understanding of the business behind songwriting and have actionable resources to help you be successful.