This week's guest post comes to us from Jedd Katrancha, Head of Creative Licensing at Downtown Music Services - the sync licensing arm of Downtown Music Publishing. Jedd has 10+ years experience working as both a music publisher and as a music supervisor. We thank him for his generous insight!
There's no denying it: traditional forms of income for songwriters and artists are shifting and one of the most desired income streams for contemporary writers is now the placement of music in films, television programs, advertising campaigns, and video games. These opportunities bring songwriters an immediate up-front licensing fee, often sizeable, as well as back-end royalties and promotional platforms. While not everyone will have the career-changing uses for their songs that Feist or Nick Drake did with Apple and VW respectively, but there are dozens of outlets for meaningful sync placements and we want to offer a few tips on how you can increase your sync licensing profile.
Tag your music
Before doing anything with your music, make sure that all of the metadata on your audio files is complete and correct. You may have the perfect song for Gossip Girl, but if it is titled 'Track 03' or 'sunny day final master 03042011' with no artist name, the music supervisor is likely to ignore it. Similarly, if there is no contact information for you anywhere on the file, the supervisor may choose to move on to another song rather than try to guess which 'James Pearson' you are on MySpace. In the comments section of the song file, include your name, phone number, and email address. Also, make sure your email address is in the actual mp3 file name (for ex.. '03 Sunny Day name@gmail.com.mp3'). Music supervisors receive hundreds of songs a week from dozens of sources. You need to be organized if you ever hope to rise to the top of the pile.
Get your songs out there
No one's going to hear your music if it's just sitting on your hard drive. Sign up for and upload your music to as many online music services as possible: MySpace, Soundcloud, Last.fm, Broadjam, YouLicense, ReverbNation, etc. Music supervisors and their assistants often search these sites for new music, so the greater your web presence, the greater the likelihood that a music supervisor will find you. Plus, having links to your music online will be a helpful tool when you quickly need to send someone a sample of your sound.
Create relationships
It's not about what you know; it's about who you know. Creating relationships with publishers, sync agencies, and music supervisors is the most logical way to for get your music placed. There are plenty of events and conferences out there that are either devoted to music licensing or at least offer relevant panels and discussions on the subject. South by Southwest, CMJ, MUSEXPO, Hollywood Reporter's Film & TV Conference, and Billboard's Advertising and Music Conferences are just a few to watch out for. Even if you aren't able to make it to the event, take note of the panels and more importantly the panelists. Follow these conferences and trade magazines on twitter. You will pick up great advice and get a good sense of who the major players are in the field.
Have a publisher working on your behalf
The role of a publisher in your songwriting career is to manage your royalties and create new opportunities for your copyrights. A good publisher will, among other things, work to get you sync placements through their already established relationships. They know what's going on in the industry, who needs what, who wants what, and how you fit in to that landscape. We'll be addressing how to find the best publishing partners in an upcoming post.
Business affairs: ask lots of questions
After pitching your music and landing a sync, the negotiation process begins. As important as it is to be organized and professional when sending your songs to music supervisors, it is just as important to be buttoned up when dealing with the clearance agents. In an upcoming post we'll be addressing what syncs are worth and discuss the ins and outs of a music license.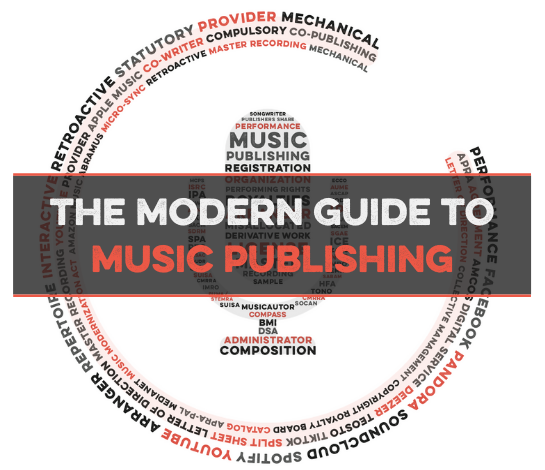 Take control of your publishing. Maximize Songtrust for your songs and business.
We created this guide to answer a simple question: How do songwriters support themselves?
The answer is not as simple as we'd like, but our goal is to make it as clear, transparent and understandable as we possibly can.
Songtrust is more than just a rights management platform and publishing administrator - we're a team of experts in the music community who strive to educate, support, and provide thought leadership to creators, representatives, and businesses across the music industry.
Our hope is that you'll finish this guide with an better understanding of the business behind songwriting and have actionable resources to help you be successful.