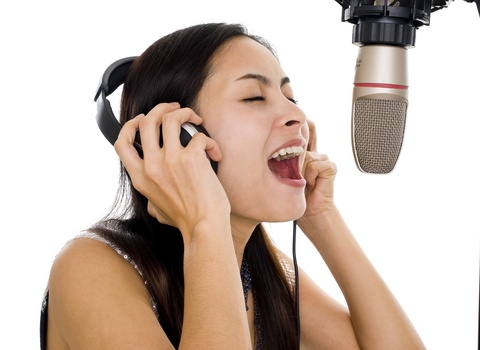 So you finally finished that song you've been working on for weeks and it is now time to record your song in demo form. Your demo is a very important recording. It is meant to showcase the song composition itself and show off the potential for different ways that the song could be recorded as a master recording. Keep in mind, the first time your song will be heard by industry professionals will most likely be as a demo so please don't take this lightly!
Invest In Home Recording Basics: A good microphone, studio quality headphones, an audio interface and a DAW program you're comfortable with. If you have a bigger budget, studio monitors and a midi keyboard are great additions as well. With a small home studio, you will also be able to re-work and revise your songs with no time constraints. Being able to record your own demos will also allow you to churn out significant numbers of songs, this will only give you more opportunities as a songwriter. Websites like Sweetwater.com, Musiciansfriend.com, and Guitarcenter.com are great places to look for reasonably priced home studio equipment.
Keep It Simple: When you are recording your demo, keep in mind that this is not the master recording. In most cases, less is more - and the simpler the arrangement, the more your songs themselves will shine. A demo that is overproduced may be taken as an attempt to hide the fact that the song isn't a 10. Certain sounds used on the demo may also stick your songs in a mold of a certain style or genre and may deter certain artists who may otherwise be interested in recording the song.
Do Your Homework: If you are recording a song with a certain artist in mind, do some research and make sure the demo is recorded in a key that that artist is comfortable in. If you can, also find a vocalist with a similar vocal tone to record the demo. If you think your song could work as a duet and a solo, record two different versions so that it can be pitched both ways. If you have talented friends nearby, invite them to record parts as needed in the song.
I know its exciting when you bounce your first mix, but make sure you know the recording is 100% finished before sending it to anyone. The last thing you want is to have your songs in various forms of completion floating around. If you are handing your demo CD to anyone, remember to include your name, contact information and song titles on every CD.