There is no denying that the more that you know, the more that you are able to grow. Learning on (and off!) the job is essential to developing your working self, regardless of what your job technically is. I am excited to share some tips that I've learned through being a vagabond intern, an unemployed graduate, and, currently, the Publishing Coordinator at Songtrust, as well as show you how Songtrust enables you to "know and grow" as a songwriter.
Start Early
While I was a student at Pace University in Manhattan, I tried my best to learn outside of the classroom as well. From my very first internship at a radio station in my hometown to my last internship with Downtown Music Group, there is no doubt that I became a better intern throughout the years. Specifically, my internship with Downtown Music Group showed me just how important learning on the job is – the culture allows its interns to share their opinions, meet with the leaders of the company, and collaborate with every department in the office. If you are an intern anywhere, do your very best to follow this example. Make connections with the people you are working with; take them to lunch and ask them about their career path or their take on the latest industry news. Don't be scared to suggest workflow improvements that you may have to your supervisor. Go the extra mile to learn about the concepts that are being talked about in the news or departmental meetings. The efforts that you make to understand everything that's going on around you (because trust me – you won't understand everything) will be recognized, and the knowledge you gain from being inquisitive and proactive will help you regardless of where you go after your internship.
Never Stop Learning
Once you graduate (looking at you, class of 2018) it is extremely important for you to realize that just because you are done with school, it doesn't mean that you are done learning. While on the job hunt, it is so important to learn as much about the companies that you are applying to as you possibly can. Your understanding of the company's culture and history will show when you write a cover letter and go in for an interview, and it is a key factor to landing a job. If you apply for a job that looks perfect for you, but there are some skills in the job description that you are a little rusty on, take the initiative to fine tune those skills so you are the best fit you can possibly be for that position.
Turn That 9-5 Into An Opportunity
Likewise, once you're employed, make sure you take advantage of any opportunity to learn outside of your normal workflow. Use all the resources that you have to help you understand your new role. When I started at Songtrust, they provided me with a book that helped me understand the ins and outs of the music industry to supplement my learning on the job. Even if these materials aren't provided to you, seek them out and learn as much as you can on your time off. If your team is working on a project that falls out of your workflow, don't hesitate to learn about the project in your leisure time. Ask your company if you can take a class that will improve your skill set and help you become a better employee. Being a proactive learner is the only way you can ensure that you will be ready for whatever comes next.
The Takeaway
Learning doesn't start and end with a 9-5 job, and everything I've learned is applicable to songwriters and musicians in this evolving music industry. Songwriters can benefit by educating themselves on all things music publishing (let's not sugar coat it - publishing can be confusing). The definition of an artist is evolving - in order to thrive you have to go above and beyond just making a good commercial song. That is why Songtrust's support team and help articles exist. We want to educate you to be the best you can be at your job as a songwriter. Whether you have questions about royalties, licenses, or any other publishing concept under the sun, don't forget that we are here to help you understand your job and grow as a professional.
Songtrust is rapidly growing and looking for talented, diverse, and intelligent people to join our team. If you want to continue learning and help move our mission forward, take a look at our open positions.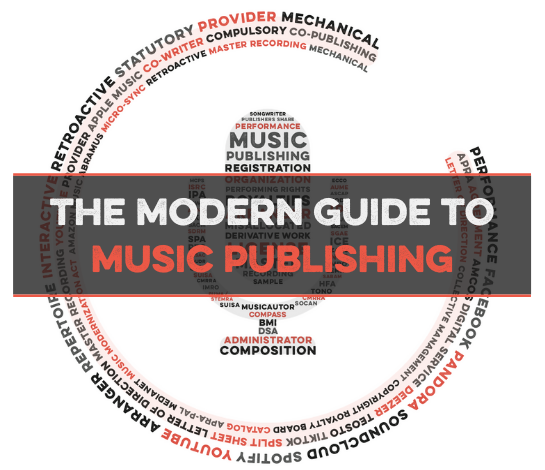 Take control of your publishing. Maximize Songtrust for your songs and business.
We created this guide to answer a simple question: How do songwriters support themselves?
The answer is not as simple as we'd like, but our goal is to make it as clear, transparent and understandable as we possibly can.
Songtrust is more than just a rights management platform and publishing administrator - we're a team of experts in the music community who strive to educate, support, and provide thought leadership to creators, representatives, and businesses across the music industry.
Our hope is that you'll finish this guide with an better understanding of the business behind songwriting and have actionable resources to help you be successful.
Related Articles
Resource, Industry Insight