If you've ever listened to a Caribbean-inflected song with a heavy emphasis on the low frequencies, a bewitchingly catchy counterpoint between the bass and drums, and most of all, a rhythmic emphasis on the offbeat, there's a good chance you're listening to reggae, or at least something inspired by it.
If reggae hails from a very humble starting place—the small island of Jamaica in the Caribbean—it's one of the world's most unique and universally loved musical genres. Its characteristic sound and feel can be heard in everything from modern pop (in the songs of Ariana Grande, Meghan Trainor and many others born long after reggae's first heyday) to roots artists like Capleton, '80s megastars, The Police, and in countless other earworms, big and small.
How did such a specific genre, from such a specific place, become a global sensation? There are a couple of answers to that question. One lies with reggae's first (and still greatest) superstar, the late Bob Marley. Another is reggae's deep connection with Rastafarianism, an Jamaican-born, Afrocentric religion that first sprouted in the 1930s.
While reggae music plays a sacramental role in rasta culture, outside of this relatively small community, it's treasured more for its association with Rastafarians' sacred plant, cannabis. For better or worse, the music will likely forever be tied with the drug, regardless of the listener's actual devotion to the religion. (See: Trustafarians)
Needless to say, reggae can be enjoyed without the aid of any drugs whatsoever. Here's a brief timeline of this fascinating, unique, and above all, catchy music from its earliest roots to today.
Reggae's Roots
Every genre has some precedent, and reggae's most immediate one—ska—sounds so close to it that many have trouble telling them apart. Classic ska, like the music pioneered by the largely instrumental Skatelites in the 1960s, has a similar feel (listen for that accent on the offbeat) to reggae. Ska is typically distinguished by faster tempos, more complex instrumentation (often including horn sections), and in general, heavier influence from calypso, jazz, and early rock and roll, than reggae. Confusingly, the term was revived in the late '70s by English bands such as the Specials, who infused the original style with a harder punk edge.
Many of reggae's earliest stars—like the aforementioned Bob Marley in his original band, the Wailers—came from the world of ska. It would fall to Toots & the Maytals to give the new genre of reggae its name when they cut "Do the Reggay" in 1968. As with so many other musical styles of the time, reggae (supposedly a misspelling of "reggay") differentiated itself from ska in picking up on themes of social justice in its lyrical content.
Many of the genre's greatest stars wove this thread deeply into their work, among them Desmond Dekker, whose 1968 single "Israelites" was an international hit, and Jimmy Cliff, whose performance in (and soundtrack for) the film The Harder They Come made him an international star.
We'll get back to Bob Marley's story in a moment, as it's central to reggae's, but one of the style's subgenres deserves mention on its own. In recording studios of the 1960s, "to dub" a song simply meant "to copy" it, as in replicating an acetate recording of a song so that it could be distributed to DJs playing Jamaica's many dancehalls. But, as studio technology expanded and complexified in the decade, dub came into its own as a style. Characterized by low frequencies extended even beyond reggae's and incorporation of reverb, echo, and especially the dramatic dropouts of instruments and voices, dub had creative and sometimes wildly inventive pioneers such as King Tubby, Lee "Scratch" Perry and Scientist. The style would grow in popularity throughout the 1970s, influencing many early punk bands such as The Clash and The Ruts, and continuing into the '90s and beyond with artists such as Massive Attack.
Bob Marley: Reggae Goes Worldwide
As we've mentioned, many early reggae stars found international fame, but Bob Marley's was singular. The core of the original Wailers converted to Rastafarianism in the late 1960s, making the links between the culture and the music (and not coincidentally giving their music a fervent and, to some, messianic edge) more explicit than ever. Shifting bases between Jamaica and London, the Wailers split in 1974, but Marley continued to record using the band's name.
Some purists argue that the music Bob Marley recorded around this period—the breakout albums Catch a Fire and Burnin', among others—represented an altered form of reggae. They may have a point; Island Records head Chris Blackwell, who co-produced the albums, was clear about his wish to appeal to rock audiences with a taste for "rebel music."
Regardless, the music—and Marley's undeniable star power—spoke for itself. Soon, Bob Marley was a global phenomenon and one of relatively few artists to graduate from the level of music superstar to global pop culture icon. In his native Jamaica, he was such a popular and recognizable figure that in December 1976, he was the target of an assassination attempt days before a massive concert and political rally. Wounded in the chest and arm, he performed anyway only two days later.
Tragically, Marley did not have long to live. The following year he was diagnosed with a form of malignant melanoma. Declining an aggressive course of treatment, the cancer spread, and Bob Marley died on May 11th, 1981, at age 36.
Changing Through the Years
Reggae would never have as electric a figurehead as Bob Marley again. But, the sound of the genre had gone international; in the 1980s, UB40, Black Uhuru, Marcia Griffiths (one of reggae's many female stars) and others, found fans all over the globe. In 1985, the Grammy Awards added a "Best Reggae Album" category to their yearly induction ceremony.
But just as ska had morphed into reggae—and then Bob Marley's popularity had changed the style yet again—now reggae began to shift in tone once again. Some artists, such as Steel Pulse and Bob Marley's son, Ziggy, played a less confrontational and raw version of the music. Others adopted reggae into an unabashedly pop format: Eddy Grant's "Electric Avenue" was a surprise hit on both sides of the Atlantic in 1982 and later in the decade, Maxi Priest hit the big time all across Europe with his glossy version of Cat Stevens' "Wild World."
Beginning in the late '70s, dancehall was initially a more stripped-down version of classic or "roots" reggae. But, just as electronic instruments were forcing a sea of change across the pop music landscape, so too did they alter dancehall, giving it a tighter, faster and more automated sound. In 2003, Sean Paul's "Get Busy" would be the first dancehall (or ragga) song to top the Billboard Hot 100 chart. And Beenie Man would hit it big with "Dude," despite public controversy around his lyrics, some of which were blatantly homophobic.
Reggae Today
These days, reggae may not be a commercially powerful genre in and of itself. But as we noted earlier, it inspires, informs and inflects countless popular songs to this day. And make no mistake, in its home base of Jamaica, reggae is still a very big deal. As of 2008, February has been "Reggae Month," featuring massive concerts, cultural programming, conferences, a film festival and other celebratory activities. In 2018, reggae was added to the Representative List of the Intangible Cultural Heritage of Humanity by UNESCO, the United Nations Educational, Scientific and Cultural Organization. Whether or not you're an aficionado, you have to admit that it's a huge accomplishment for a musical genre that sprung from a small island barely 50 years ago, one that even the United Nations agrees is a global treasure.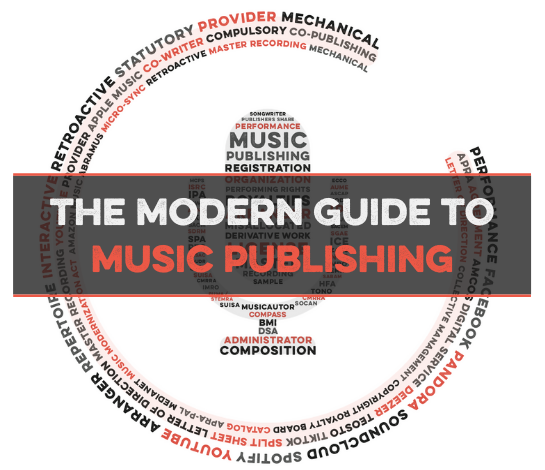 Take control of your publishing. Maximize Songtrust for your songs and business.
We created this guide to answer a simple question: How do songwriters support themselves?
The answer is not as simple as we'd like, but our goal is to make it as clear, transparent and understandable as we possibly can.
Songtrust is more than just a rights management platform and publishing administrator - we're a team of experts in the music community who strive to educate, support, and provide thought leadership to creators, representatives, and businesses across the music industry.
Our hope is that you'll finish this guide with an better understanding of the business behind songwriting and have actionable resources to help you be successful.