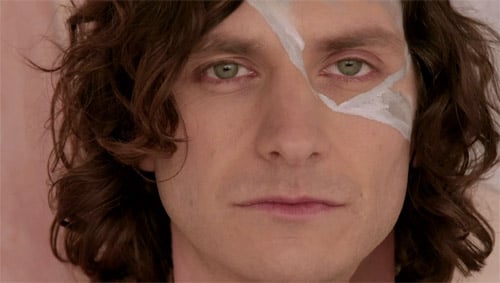 Australian songwriter Wouter De Backer - better known as Gotye - has topped the Songtrust Top Songwriter Chart for June.
His mega-hit Somebody That I Used To Know (featuring Kimbra) gave him a comfortable lead over Carly Rae Jepsen and the songwriting team behind her smash Call Me Maybe. The winner of May's chart - Wayne Hector - maintained his strong showing with the #4 position.
Our chart highlights the amazing versatility and creativity of the minds behind the music. To find out more about how we calculate this charts using Billboard Radio Songs and Digital Songs data, check out the full methodology.
---
Overall Songwriting Chart
---
#1 - 8.9 pts
Wouter De Backer (aka Gotye)
Somebody That I Used To Know (Gotye)
#2 - 8.1 pts
Carly Rae Jepsen, Joshua Keeler Ramsay, Tavish Joseph Crowe
Call Me Maybe (Carly Rae Jepsen)
#3 - 7.7 pts
Carl Anthony Falk, Rami Yacoub
Starships (Nicki Minaj), What Makes You Beautiful (One Direction)
Adam Noah Levine, Ammar Malik, Dan Omelio, Karl Johan Schuster, Cameron Jibril Thomaz
Payphone (Maroon 5)
#4 - 7.2 pts
Wayne Anthony Hector
Starships (Nicki Minaj), Glad You Came (The Wanted)
---
Songtrust helps you collect royalties like a hit songwriter. Find out how!
---
#5 - 5.5 pts
Andrew Doest, Jack Antonoff, Jeff Bhasker, Nate Ruess
We Are Young (Fun.)
#6 - 4.9 pts
Nadir Khayat
Starships (Nicki Minaj)
#7 - 4.8 pts
Onika Tanya Maraj (aka Nicki Minaj)
Starships (Nicki Minaj), Dance Again (Jennifer Lopez)
#8 - 3.3 pts
Henry Russell Walter, Lukasz Gottwald
Where Have You Been (Rihanna), Wide Awake (Katy Perry)
#9 - 3.0 pts
Savan Harish Kotecha
What Makes You Beautiful (One Direction)
#10 - 2.6 pts
Tramar Dillard (aka Flo Rida), Sia Kate I. Furler, Axel Christofer Hedfors, Ben Maddahi, Jacob Elisha Luttrell, Marcus Cooper, Pierre-Antoine Joseph Michel Melki, Raphael David Judrin
Wild Ones (Flo Rida feat. Sia)
Data compiled by Sam Tall and Josh Elkes.