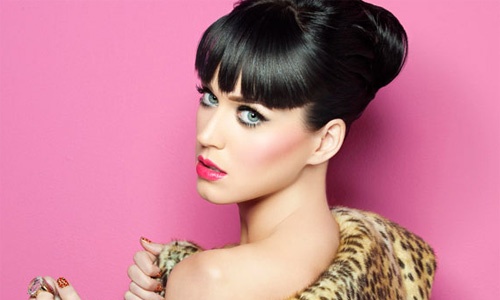 Kathryn Hudson is a multi-platinum album selling performer and writer, also known as Katy Perry. She has sold more than two million albums to date and her third studio album, Teenage Dream, made Katy the first woman and second artist next to Michael Jackson to attain five number-one singles from one album.
Katy was raised as the daughter of a Christian pastor in Santa Barbra, California. She began her career as an artist in 2001 with the release of Katy Hudson, a Christian Rock/Gospel album. However, it was Katy's second studio album in 2008 that launched her into pop superstardom. One of the Boys went onto sell 1,383,000 copies with hits such as I Kissed a Girl, Hot n Cold, Thinking of You and Waking Up in Vegas.
Katy is one of the few top charting artists who are also credited as songwriters. Katy has writing credits on Teenage Dream, Last Friday Night (TGIF), California Gurls, Firework, Peacock, Circle the Drain, The One That Got Away, E.T., Who am I Living For, Pearl, Hummingbird Heartbeat, Not Like In the Movies, and many other tracks from her albums.
---
More Songwriter Spotlights:
Max Martin
Dr Luke
Esther Dean
Bruno Mars