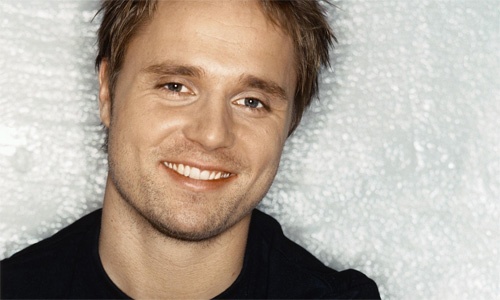 Martin Karl Sandberg is also known as Max Martin, a songwriter and producer from Stockholm, Sweden. He broke into the music scene in the late 1990s. Wrote hits such as I Want It That Way by Backstreet Boys, …Baby One More Time, Oops I Did It Again by Britney Spears, It's My Life by Bon Jovi, and many others.
Some of Martin's recent hits include Hold It Against Me and Til the World Ends by Britney Spears, What the Hell by Avril Lavigne, Kiss N Tell, Blow and Grow a Pear by Ke$ha, Since U Been Gone, Behind These Hazel Eyes and My Life Would Suck Without You by Kelly Clarkson, and California Girls, Teenage Dream, Last Friday (T.G.I.F.) and E.T by Katy Perry. Since 2008, Max has written and co-written more than 10 number one hits. Since 2010, he has co-written 10 top-10 singles.
In 2000, Max Martin and Tom Talomaa started a production company called Maratome, located in Cosmos Studios in Stockholm, Sweden. The first songs written and produced at Maratone were four tracks for Britney Spears third album Britney. Since then they have contributed to Adam Lambert, Leona Lewis, Usher, Ke$ha, Taio Cruz, and many others.
---
More Songwriter Spotlights:
Dr Luke
Katy Perry
Esther Dean
Bruno Mars