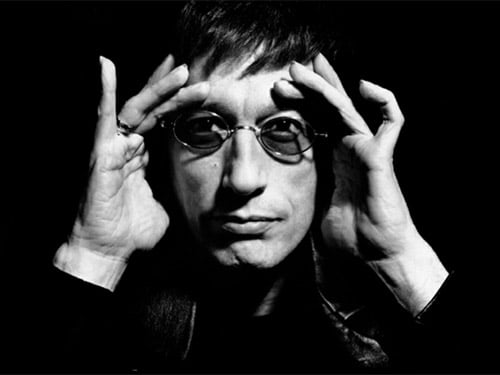 Robin Gibb was best-known for his role as a member of pop group the Bee Gees. As a co-writer and performer on worldwide smash hits with the Bee Gees such as Stayin' Alive and Night Fever, Robin forever etched his name in music history.
His talent as a songwriter also delivered a string of chart-toppers to other performers including Woman In Love for Barbara Streisand, Islands In The Stream for Kenny Rogers, and more.
Using our Top Songwriting Chart methodology, we've compiled Robin's Top 10 hits of all-time.
---
Robin Gibb Songwriting Chart
---
#1 - 10.8 pts
Stayin' Alive (Bee Gees)
#2 - 10.5 pts
Night Fever (Bee Gees), Shadow Dancing (Andy Gibb)
#3 - 10.0 pts
How Deep Is Your Love (Bee Gees)
#4 - 8.9 pts
Woman In Love (Barbara Streisand)
#5 - 7.9 pts
Islands In The Stream (Kenny Rogers with Dolly Parton)
#6 - 7.2 pts
Too Much Heaven (Bee Gees)
#7 - 6.6 pts
How Can You Mend A Broken Heart? (Bee Gees)
#8 - 6.5 pts
Tragedy (Bee Gees)
#9 - 5.7 pts
Emotion (Samantha Sang, Destiny's Child)
#10 - 5.2 pts
Love So Right (Bee Gees)