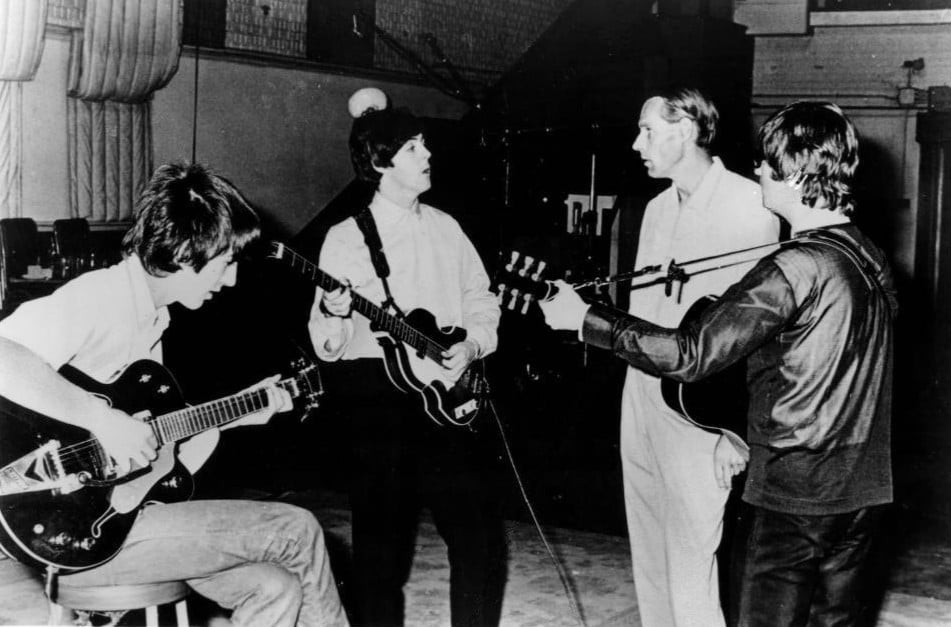 Sir George Martin, otherwise known as "the fifth Beatle," passed away this week at the age of 90. During his 60-year career, the producer achieved 23 No. 1 songs on the Billboard Hot 100--more than any other producer to this day--but elected to receive only a producer's fee on all of his work with the legendary band. Musicians and public figures have been paying tribute to the producer, with Grammy Award-winning English producer Nigel Godrich dubbing him, "the spiritual godfather of recorded music."
Major publishers are reportedly preparing a settlement with Spotify over unpaid mechanical royalties. The multiple lawsuits that have been brought against the streaming service are approaching damages in the hundreds of millions of dollars. The National Music Publishers' Association (NMPA) is said to be a chief negotiator in the settlement between songwriters and music publishers, and several digital music services who have failed to compensate them appropriately.
Sony Music in Sweden has developed an app that allows artists to view their daily streaming royalty earnings. The motivation behind the development of the app is transparency in accounting, as well as a "realization that the most important thing for an artist in today's digital presence [is] to penetrate through the noise." The publishing world has also been at the forefront of more transparent royalty reporting for music creators, with Universal Music Publishing Group launching a feature of its Royalty Window portal for writers that allows them to request a monetary advance against due incoming royalties.