For songwriters and bands performing their own material, there's an opportunity to earn additional royalties from live performances. All three US Performance Rights Organizations (PROs) can pay royalties from live performances at bars, clubs, restaurants and other music venues.
In order to collect these royalties, each PRO requires writers to alert them of live performances. Below is the best way for writers affiliated with ASCAP, BMI or SESAC to maximise their live performance royalties.
---
ASCAP OnStage
---
You can receive royalties when your music is performed live at venues of all sizes throughout the US. You need to provide the basic details of the performance and which of your songs were performed and you'll receive an OnStage payment with your normal ASCAP distribution.
OnStage is available 24/7 via your Member Access account and on ASCAP Mobile for convenience and flexibility.
More info: ASCAP OnStage
---
BMI Live
---
To sign up for BMI Live, songwriters should log into the BMI Live section of bmi.com and register their set lists, with the date and venue where they performed. They will then be eligible for quarterly royalty payments for the public performance of their original songs and compositions.
For Apple iPhone, iPad and iPod Touch users, BMI Live can be accessed from the BMI Mobile app, while Android users will find BMI Live on the BMI Mobile website. BMI Live's mobile platforms offer all the same services that are available online via laptop and desktop computers.
More info: BMI Live
---
SESAC
---
Register your sets via your publishing account on SESAC Affiliate Services. Once you've logged in, complete live performance forms for any live gigs.
You're able to create a set list (e.g. Fall Tour 2011) and copy / paste it into each venue. You'll need each venue's address, date of show, venue capacity, if there was a music charge and the list of songs to submit.
More info: SESAC Live Performance Royalties
---
International Shows
---
Songtrust can help you collect live performance royalties for shows outside the US. Simply log into your Songtrust account and click on the Setlists tab at the top of your screen. Tell us about the gig and which songs were performed - we'll take care of the rest.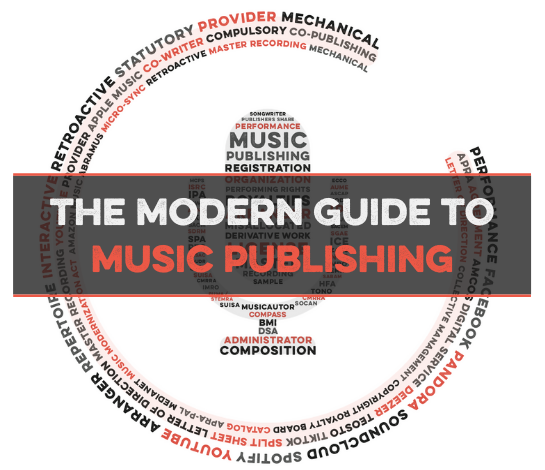 Take control of your publishing. Maximize Songtrust for your songs and business.
We created this guide to answer a simple question: How do songwriters support themselves?
The answer is not as simple as we'd like, but our goal is to make it as clear, transparent and understandable as we possibly can.
Songtrust is more than just a rights management platform and publishing administrator - we're a team of experts in the music community who strive to educate, support, and provide thought leadership to creators, representatives, and businesses across the music industry.
Our hope is that you'll finish this guide with an better understanding of the business behind songwriting and have actionable resources to help you be successful.
Related Articles
Music Publishing Resource, Industry Interview, Music Business
Music Publishing Resource, Music Business