As an artist, sharing the hard work you've put into your songs is just as important as the songs themselves. You have so many options when it comes to sharing with your community -- digitally on streaming services, visually through music videos, and publicly through gigs. While you often get paid through a pre-negotiated deal with the venue, did you know you also earn performance royalties from the songs that you perform publicly? This happens through your setlist -- the document, whether handwritten or printed, that lists the songs in the order you plan to perform -- which, once submitted, gets sent to your PRO (performance rights organization) to distribute your earned royalties.
Not many artists know that they deserve to earn royalties through their setlists, and there aren't many publishing services that offer this as a feature. In fact, Songtrust is the first publishing administration service to let their clients register setlists to collect live performance royalties, including international live shows.
We understand how important your setlist is. It's a memorable list of all your public performances, something that you and your fan base will look back on as a treasured souvenir. While some artists use the same setlist for every performance, it's not always the same for every artist. It's important to know how to create an effective setlist and how/where to register them to make sure you're earning the money you deserve.
Creating An Effective Setlist
Your setlist should tell a story - walking your fans through your journey and showcasing your highlights along the way. In order to tell an effective story, there are a few things you have to consider -- the setting and audience, the flow, transitions, the length of your set, and unexpected situations. You want to craft a sophisticated setlist that takes into consideration the venue you're playing at and the mood you want to to set for your audience. Being prepared for transitions and lulls can keep the momentum going during your set. A well-crafted setlist can be the difference between an inexperienced and a professional gig.
Reach out to other artists for advice on how they craft their setlists, create a playlist of your setlist and share with friends and family to see if it makes sense, and be able to describe the story behind it if someone asks. Most importantly, make sure you register your setlist so you can get paid for all your royalties.
Registering Your Setlist
Songtrust now makes it easy to track and collect setlist royalties whether you are on an international tour or playing an open mic gig at the local coffee shop. The features include:
Get paid for every live performance, anywhere in the world

Easily submit setlist information in your Songtrust dashboard

View past earnings in your interactive Reports page
Stay on top of your setlist royalties today -- sign up for an account and submit your setlists, even those that have already happened!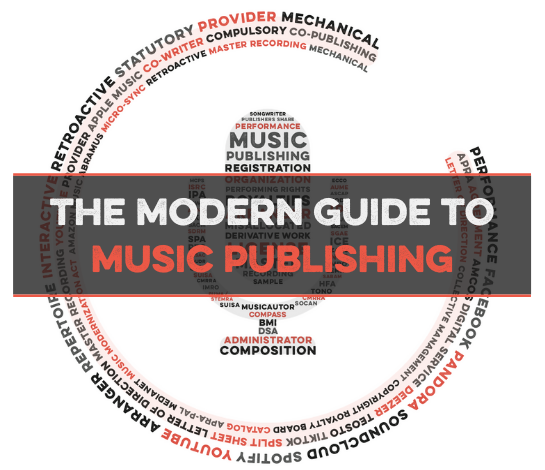 Take control of your publishing. Maximize Songtrust for your songs and business.
We created this guide to answer a simple question: How do songwriters support themselves?
The answer is not as simple as we'd like, but our goal is to make it as clear, transparent and understandable as we possibly can.
Songtrust is more than just a rights management platform and publishing administrator - we're a team of experts in the music community who strive to educate, support, and provide thought leadership to creators, representatives, and businesses across the music industry.
Our hope is that you'll finish this guide with an better understanding of the business behind songwriting and have actionable resources to help you be successful.
Related Articles
Music Publishing Resource, Music Business
Music Publishing Resource, Music Business