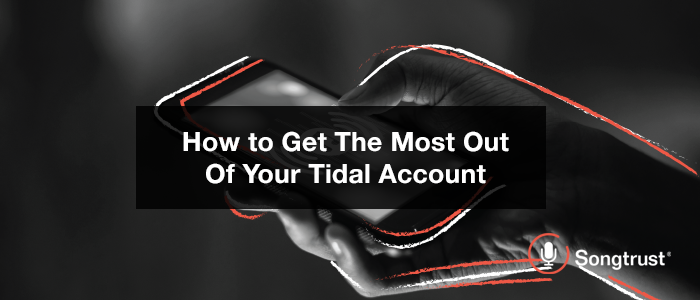 Founded by Jay-Z and a select group of music all-stars, Tidal's dedication to new music is evident in its Tidal Rising program. Each week, Tidal's team of curators picks what it calls the highest quality releases to be featured in its monthly playlists and promoted on the service. But even without that extra push from Tidal, you're still reaching out to a select group of music fans and audiophiles who know good music when they hear it. Here are a few tips to help you make the most of your Tidal account.
How to Get Started with Tidal Discovery
Tidal requires you to chose one of four distributors to upload your music and handle any administrative issues. But they've made the process easy for Indie artists to join the service. Indie artists can publish their music by signing up with Tidal Discovery. Tidal Discovery offers unsigned artists the opportunity to upload their own original music using distribution services such as Distrokid. All you need are you wav files, cover art that meets the site specs, and rights of use. After your materials are double checked for compatibility you'll be on your way.
Update Your Artist Profile and Keep It Current
First impressions count for a lot when it comes to streaming services. Music fans scrolling through any streaming service, are going to "see" your music before they hear your music. Using the platform you selected at sign up, make sure your cover art and artist profile reflects who you are and what your music is about.
Use the Street Date Feature to Plan Your Drop
When you upload your music to Tidal via any one of several services, Tidal will ask you to set your "street date" or the day you want your music to go up on the service. You can choose to have it go up immediately. Or if you're about to release a new album or single, you can set a street date in the future so you'll have an opportunity to plan marketing events, launch an email campaign, or kick off a tour.
Help Your Fans Find You by Adding Social Media Info
Once your fans have found you on Tidal, make sure they can keep up with you on social media, too. You can have your Twitter, Instagram, Facebook and website information added by filling out a request form with on the service you selected to upload your music.
Create, Upload and Share Playlists
As we've said many times before, one way to attract listeners to your music is by creating and sharing playlists. If you don't already have a Tidal account, sign up and either create new playlists or use the transfer feature to import existing playlists. Creating playlists is one way not just to promote your own music, but to share with fans some of your favorite songs and musical influences that can help create a stronger connection between you and your listeners.
Remember to keep in mind that nobody likes a hard sell, so make playlists for Tidal (or any streaming service) the same way you'd make them for your best friend. You can also embed your playlist, your album or just one track on your own website and on social media. Don't miss a chance to show fans and potential fans what you're all about.
If you want to keep things uniform across all your streaming platforms, you can import any existing playlists you've made by using soundiiz.com to convert them into a Tidal playlist.
To make sure you're collecting all of your mechanical and performance royalties globally, register for Songtrust as your publishing administrator today!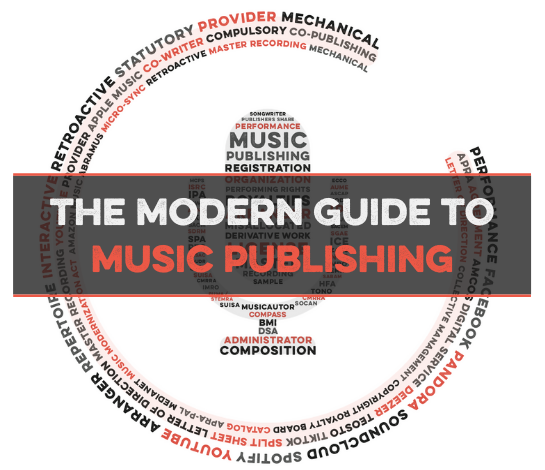 Take control of your publishing. Maximize Songtrust for your songs and business.
We created this guide to answer a simple question: How do songwriters support themselves?
The answer is not as simple as we'd like, but our goal is to make it as clear, transparent and understandable as we possibly can.
Songtrust is more than just a rights management platform and publishing administrator - we're a team of experts in the music community who strive to educate, support, and provide thought leadership to creators, representatives, and businesses across the music industry.
Our hope is that you'll finish this guide with an better understanding of the business behind songwriting and have actionable resources to help you be successful.
Related Articles
Industry Insight, Recommended Reading
Resource, Industry Insight