Spotify has become a wildly popular music streaming service – but for indie songwriters and musicians, figuring out how that popularity can profit them may not be so obvious. The good news is that streaming can mean real money – if you learn how to get the most out of it and treat it like a business. Here are some ways to make your Spotify account work for you as well as how to make sure you get the money owed to you once it does.



Get Verified
While in the past it was necessary to collect 250 fans to get verified by Spotify, it's no longer necessary – so don't wait to get verified. This will make it easier to connect with fans and get taken more seriously.
Share Your Playlists
The way many Spotify users connect with new music is by sharing playlists with other users – and that could include you. While getting your music included on popular user-created playlists can be a great way to find a broader audience, consider sharing your own playlists (and tagging featured artists) with fans, then connecting with other playlist owners through the platform. Getting your music in front of more people is always a good thing – and might attract the attention of Spotify's in-house curators, too.
Direct traffic to Spotify

In addition to making sure your artist page is up-to-date, start referring people to Spotify to hear your music rather than other places online that may have it. And don't be shy about asking even small playlist curators to add your music to their rotation. Don't forget to use the platforms available to you and where your audience/community live on, including social media. Share straight through the app to make the experience of listening to or getting to your music is much smoother. And, don't forget, ask friends to share your music whenever they can.
Ask Your Fans to Follow
You may be putting all your energy into asking your fans to visit your website, see you on tour, or download your music - but it's worth the energy! Don't forget to ask them to follow you on Spotify, too. When you send out mailers, do appearances, or even send out a newsletter to your fans, make sure they also know how to find you on Spotify. An increase in followers will only add legitimacy to your profile, and may encourage more people to follow you, too.
Be A Fan Yourself
While it's always a good idea to create curated playlists of your own songs, a playlist of songs by your favorite artists can be a way to attract new fans, too. And if you just happen to toss in a few songs of your own between bigger hits, so be it!
Get Creative
It may not occur to you to re-record a popular song if you're not in a cover band, but recording a cover of a well-known song (once you've cleared the rights with the publisher) could be a way to boost sales, appeal to existing fans, and find new ones. Many Spotify listeners use the search function to find songs or artist they already know, and recording a cover of a popular song could boost your sales, as listeners will sometimes choose more than one version of a song to listen to.
Track Down

Your

Royalties

While Spotify can be a great way to boost your fan base, it can also boost your bottom line. As a songwriter, you'll want to keep track of two types of royalties – the performance royalty and the mechanical royalty. When a musical work is played in public (as it might be on Spotify), this generates a royalty for the songwriter and publisher. This is collected by a performing rights organization (PRO) like ASCAP, BMI, SESAC, or others. But to get this royalty, you'll need to be properly registered with the PRO that collects it. If you're an independent songwriter, Songtrust is a way to streamline the process of connecting with PROs (here and abroad) and get paid.
The mechanical royalty comes when your songs are reproduced, retransmitted, or rebroadcast, which can happen when outside parties license your work for interactive streams. With Spotify, the Harry Fox Agency (HFA) collects the mechanical royalties owed by Spotify to publishers for the use of their music in the US, but if your songs don't have a publisher, Songtrust can collect on your behalf without one.
Remember - it's not enough to finish a song and distribute it to streaming platforms. You've got to be your own advocate and marketing department to get the word out about your songs. Treat your streaming account like a business and do whatever you can to boost your streams. The more streams, the more royalties you can earn. Make sure you've covered all your bases too with publishing - if not, register for a Songtrust account today to make sure you're not leaving any money on the table.
To make sure you're collecting all of your mechanical and performance royalties globally, register for Songtrust as your publishing administrator today!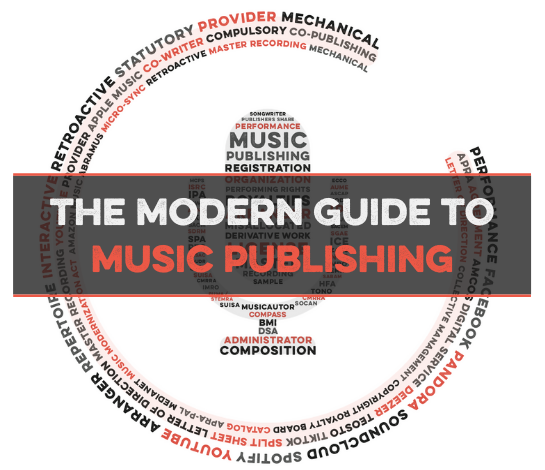 Take control of your publishing. Maximize Songtrust for your songs and business.
We created this guide to answer a simple question: How do songwriters support themselves?
The answer is not as simple as we'd like, but our goal is to make it as clear, transparent and understandable as we possibly can.
Songtrust is more than just a rights management platform and publishing administrator - we're a team of experts in the music community who strive to educate, support, and provide thought leadership to creators, representatives, and businesses across the music industry.
Our hope is that you'll finish this guide with an better understanding of the business behind songwriting and have actionable resources to help you be successful.
Related Articles
Music Publishing Resource
Music Publishing News, Music Publishing Resource