You've written a song, you've worked tirelessly on making it perfect, and finally it's done. You're ready to share it and you realize you have to register it if you want to make any money off it - but where do you start?
Performing Rights Organizations, or PROs, collect royalties when a song is publicly broadcast or performed. Public performances can include play in television, radio, clubs, restaurants, websites, or other broadcasting systems. PROs collect fees from these establishments when they play your song and then pay out to you, the registered songwriter.
These PROs pay out based on territories, with the North American territory including ASCAP, BMI, SESAC, and SOCAN, but there are countless more worldwide. Navigating who and when to register can be difficult and time consuming, but is very important.
You shouldn't have to navigate it alone, so we've collected a ton of information and answered all your FAQs in our Help Center. To get you started, here are a few places to start, including how we can help as you figure out the PRO landscape:
What does Songtrust do that my PRO doesn't?
What if I'm already affiliated with a PRO?
Can I still join Songtrust if I'm already affiliated with a PRO?
---
If you don't find an answer to your question about performance rights organizations, reach out to our team and we'll be happy to guide you through any questions you have.
To make sure you're registered properly and collecting all your possible royalties, including both performance and mechanical, sign up for a Songtrust account today.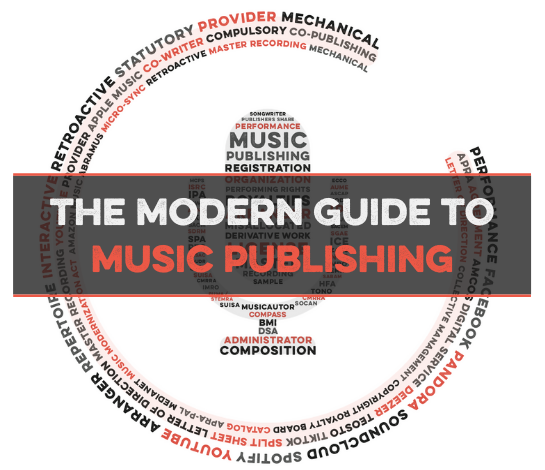 Take control of your publishing. Maximize Songtrust for your songs and business.
We created this guide to answer a simple question: How do songwriters support themselves?
The answer is not as simple as we'd like, but our goal is to make it as clear, transparent and understandable as we possibly can.
Songtrust is more than just a rights management platform and publishing administrator - we're a team of experts in the music community who strive to educate, support, and provide thought leadership to creators, representatives, and businesses across the music industry.
Our hope is that you'll finish this guide with an better understanding of the business behind songwriting and have actionable resources to help you be successful.
Related Articles
Music Publishing Resource, Music Business
Music Publishing Resource, Music Business