Many of Songtrust's most frequently asked questions focus on how we work with Performance Rights Organizations, or PROs. Many times songwriters will ask "I'm already registered with a PRO, do I still need Songtrust?" or "Do I need to register with a performance rights organization (PRO)?" The answer simply is yes, but it's important to understand why you need one and why you still need publishing administration from a company like Songtrust.
What Does a PRO Do
PROs are responsible for collecting royalties on behalf of songwriters and music publishers when a song is publicly broadcasted or performed. Performance royalties can include when a song is played on television, on the radio, in clubs, restaurants or on websites, or at a gig. Performance rights organizations collect fees from these establishments which they then pay to their registered songwriters. As an artist, registering with a PRO helps get you the money you deserve -- whether it's from a bar in London or in the elevators in your apartment building. These organizations help you quantify those payments that are otherwise too difficult for you to collect on your own.
Do I Need a PRO Already?
It's important that you affiliate with a PRO, but if you are not registered with a performance rights organization yet, don't worry. When you join Songtrust, we do it for you. As your publishing administrator, we make sure you're getting paid 100% of what you're owed in publishing royalties and still receive 100% of your writer royalties directly from that PRO. Songtrust will also register you with a PRO in the territory that you are located, as well as worldwide -- saving you both time and money. We cover registration, maintenance, and collection of all your royalty streams -- making the decision to have a publishing admin an important one.
When You Already Have a PRO
What happens if you are already registered with a PRO? No problem! What sets us apart from other publishers are our relationships with over 45+ PROs worldwide. The Songtrust team will help you pull all your registered songs from whichever performance rights organization you're already affiliated with into your dashboard, and double check to make sure you're registered with any other PROs that you need. We do not replace a PRO, but we will do the work for you and supply you with resources to help keep an eye on your business.
Going Above and Beyond a PRO
Being affiliated with a PRO is just one part of it. In addition, a publishing administration company like Songtrust, will register you with HFA, Harry Fox Agency, which collects your mechanical royalties, something a performance rights organization doesn't do. Mechanical royalties are generated anytime your song is reproduced such as a CD or vinyl, or through streaming services like Spotify or Apple Music. Youtube is also a huge source of mechanical royalties, and Songtrust can collect directly for you by claiming and monetizing user-generated content using your music. Only a publisher can register your songs with HFA, making the decision to have a publishing admin an invaluable resource to better ensure you're collecting what you're owed.
---
For more information on how Songtrust's close relationships with performance rights organizations across the globe work and how we can help you collect all your earned royalties, check out our help desk. Ready to get started? Click below to sign up today.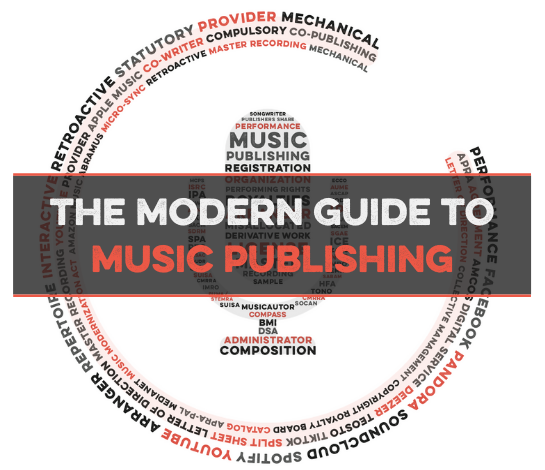 Take control of your publishing. Maximize Songtrust for your songs and business.
We created this guide to answer a simple question: How do songwriters support themselves?
The answer is not as simple as we'd like, but our goal is to make it as clear, transparent and understandable as we possibly can.
Songtrust is more than just a rights management platform and publishing administrator - we're a team of experts in the music community who strive to educate, support, and provide thought leadership to creators, representatives, and businesses across the music industry.
Our hope is that you'll finish this guide with an better understanding of the business behind songwriting and have actionable resources to help you be successful.
Related Articles
Music Publishing Resource, Music Business
Music Publishing Resource, Music Business