The New Clients Include DMY Artists (Dummy), Fast Friends, Red Fish Music (Snapper Music), Tenwest, TRIBE Management, Jawdropper Management, and Kormac.
SongtrustⓇ continues its rapid global growth with several new clients from across the major players in the UK and Ireland's independent music sectors. New worldwide music publishing administration deals with Dummy's artist services company DMY Artists, artist management firms Fast Friends and TRIBE, artist services company Tenwest, and Red Fish Music, the publishing affiliate of London record label Snapper Music, see them joining Songtrust's expansive catalog of over 350,000 songwriters and other rightsholders to access its best-in-class publishing administration and direct global collections network.
From 2019 to 2020, Songtrust's UK client base grew 225%. "I'm delighted to see Songtrust's growth continuing in the UK and Ireland, markets where independent creators need our accessible services. Each of these new clients represents the current state of the music industry, while also playing a key role in shaping its future. They span genres such as Grime, Rock, Jazz, Pop, Drill, and Folk, and recognize that it's essential for all music rightsholders to be able to collect their global publishing royalties from as many sources as possible, and I'm excited to make that possible for these companies and their songwriters," said Lara Baker, Songtrust's Director of Business Development for the UK and Ireland.
"Songtrust is ahead of the game on providing flexible, thorough, global publishing representation. Ensuring you've got a trusted team who has the expertise and reach is more important than ever for what we do and the artists we represent," said Rowan Brand, the cofounder of TRIBE Management, a globally-minded firm that manages artists including Ciaran Lavery (125MM+ streams), Amber Run (450MM+ streams), and Bear's Den (400MM+ streams).
Rubin Patel, Cofounder of Tenwest, said that "joining Songtrust allows us to sign publishing rights and administer them at the same level as a major publisher. We want to help emerging, unpublished writers and make the industry more inclusive because genre and background should not be a barrier to entry for new artists to secure a deal." Further, "because we work with a small selection of writers we are able to administer rights at the same level as large publishing houses whilst giving more hands on attention to the actual writer and their development." Tenwest is among the UK's most innovative artist services firms, representing genre-spanning independents like Mr. Williamz and Kemi Ade.
DMY Artists, the artist community and distribution platform associated with long-running UK media brand Dummy, will now offer publishing administration to its community of artists powered by Songtrust. Red Fish Music looks to build on its current roster to represent both new and established writers from the world of Rock, Metal, and Alternative with current clients including Ed Wynne (Ozric Tentacles), Aviv Geffen (Blackfield), and Pye Hastings (Caravan). Fast Friends was co-founded by Nick Myers and Kevin Calame as a full-service talent management company and represents the likes of Jay Pryor, Maths Time Joy, Sarah Barrios, Linden Jay, Sillkey (co-writer of Mahalia, Mabel and Jacob Banks) and more. Over the last two years, its roster has generated over 1BN+ audio streams across its catalog of releases.
Outside of these five new clients and specific to Ireland, Songtrust has also brought on new clients including Jawdropper Management, and electronic producer, composer, and artist Kormac.
In addition to the client growth in the UK and Ireland, Songtrust also added Taiwan-based Forward Music Group and other new songwriter clients in 2020, including Andrew WK, Maggie Lindemann, and Shari Short, a songwriter who has worked with Miley Cyrus and Ariana Grande, among others. As 2021 begins, Songtrust continues to build on the momentum it gained in 2020 which saw the company bringing on more than double the number of clients it had in 2019. In the second half of 2020 alone, Songtrust announced its new client partnership with Secretly Publishing with additional new business clients including Ghanaian music rights platform Highvibes.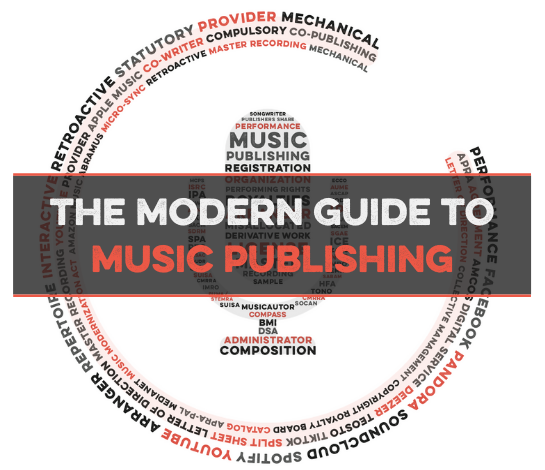 Take control of your publishing. Maximize Songtrust for your songs and business.
We created this guide to answer a simple question: How do songwriters support themselves?
The answer is not as simple as we'd like, but our goal is to make it as clear, transparent and understandable as we possibly can.
Songtrust is more than just a rights management platform and publishing administrator - we're a team of experts in the music community who strive to educate, support, and provide thought leadership to creators, representatives, and businesses across the music industry.
Our hope is that you'll finish this guide with an better understanding of the business behind songwriting and have actionable resources to help you be successful.
Related Articles
Songtrust Team, Guest Post
Songtrust News, Press Release