Songtrust, the world's largest technology solution for global music royalty collection, today announced the company has delivered significant year-over-year growth, with strong increases in its client base, songs managed, and royalties collected. As of May 31, 2019, Songtrust now has more than 2MM songs under its management, from 26,000 publishers and 205,000 songwriters across 64 countries. Since Q2 2018, the company has added more than 55,000 songwriters, and now registers an average of over 5,000 new songs every week.
Songtrust's client base saw year-over-year increases of 180%, compared to the same period in 2018, with royalty collections up by 70%. Additionally, Songtrust increased the number of songs registered on its global platform by 146%. Currently, one out of five songwriters in the US touch the platform, and Songtrust now has cuts with 50% of the Billboard Top 50 R&B/Hip Hop Artists.
Songtrust also provides publishing solutions for corporate clients including CD Baby, Distrokid, Downtown Music Publishing, The Orchard, Sub Pop Publishing, Trap Nation, and in 87 countries around the world.
"This tremendous momentum in the marketplace is the result of Songtrust's talented and rapidly growing global team--composed of 80 people across nine offices--and our continued collective focus on educating and bringing global music publishing administration to the large segment of music creators that have not been served by the traditional publishing industry, making it easy, affordable and accessible for everyone," said Molly Neuman, Songtrust's Global Head of Business Development.
As an international company, Songtrust also contributes to rapid change in the worldwide music industry at large, where global music revenues will reach $131B by 2030 according to Goldman Sachs. Anticipating this trend, Songtrust has grown its relationships with 34 collection societies across the world, including the top 20 societies, and established new partnerships for 2019 with IMRO (Ireland and globally), WAMI (Indonesia) CAPASSO (Mechanical rights in South Africa), SAMRO (Performance rights in South Africa), and ZAiKS (Growing EU society based in Poland), among a dozen more Songtrust hopes to bring into the family this year to help creators gain access to what they are due.
As featured on TechCrunch.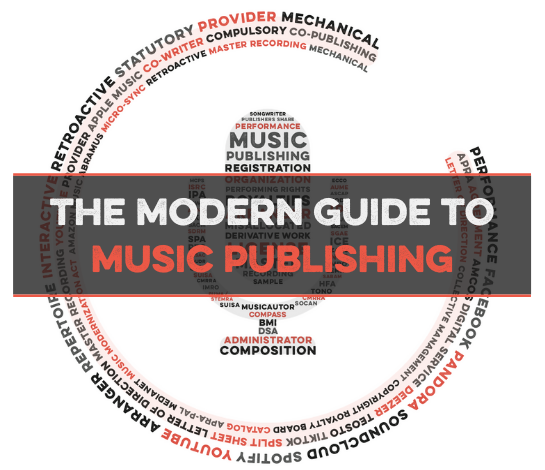 Take control of your publishing. Maximize Songtrust for your songs and business.
We created this guide to answer a simple question: How do songwriters support themselves?
The answer is not as simple as we'd like, but our goal is to make it as clear, transparent and understandable as we possibly can.
Songtrust is more than just a rights management platform and publishing administrator - we're a team of experts in the music community who strive to educate, support, and provide thought leadership to creators, representatives, and businesses across the music industry.
Our hope is that you'll finish this guide with an better understanding of the business behind songwriting and have actionable resources to help you be successful.
Related Articles
Songtrust News, Songtrust Team, Press Release
Songtrust News, Songtrust Team, Press Release