Ruth Eno Adjoa Amankwah Nyame Adom, known professionally by her stage name ENO BARONY, is a Ghanaian rapper, singer, songwriter, performer, and humanitarian. As a child, Eno Barony performed in various rap and singing competitions. She rose to fame after releasing her first album, Yaa Santewaa, becoming the first woman to be nominated for the Best Rapper Award in Ghana, for the track "Fear No Man." One of the most influential rap artists in all of Africa, Eno Barony has been nicknamed "The Rap Goddess," and has received awards such as Afrimma Best Female Rap Act 2020, Ghana Music Award USA Best Rapper, and many more.

Who inspired you to become a musician?
The idea of becoming a musician wasn't inspired by any one individual or idea. The passion I had for music and the confidence I had in my own talent are what made me the musician I am today.
How would you describe your style of music and performance? How would you describe your philosophy and style as an artist?
Versatility in my music and performances is very important to me. While others might have a tried-and-true philosophy or style when it comes to creating music, I go with what feels right to me, what the moment calls for, and what I feel passionate about.
What drives you to create, and how do you define success for yourself in music?
I use a lot of what I experience in life itself to drive my music creation. I define success, specifically for myself, as the power and ability to speak for those without a voice. Having the platform and courage to speak up for others is a powerful thing in this industry.
Do you have any advice for young women musicians just starting their careers, based on what you've experienced?
It can seem intimidating to be a woman in a historically male-dominated industry, but remember that you're not alone. There are more and more amazing, inspiring women artists and songwriters sharing their words with the world -- and you can be one of them. Remember who you are, why you started creating music, and stay focused on those goals.
From your view, what other kinds of marginalization and erasure does the music industry need to ensure we don't enact in the name of gender equality?
Very simple, no one should be treated differently for any reason. In an ideal world, everyone is treated equally, regardless of their gender, race, or experiences. The music industry has a long way to go to get there, but it starts with all of us speaking up and demanding change.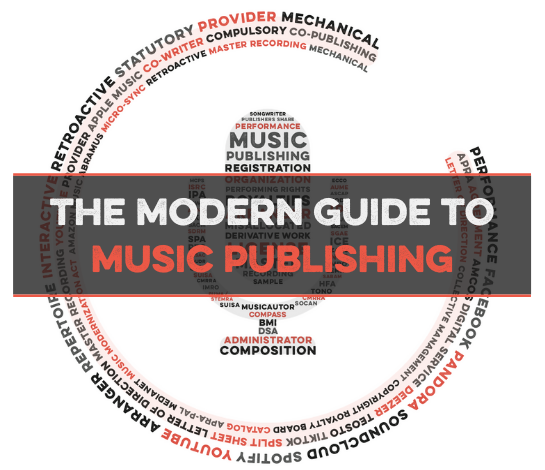 Take control of your publishing. Maximize Songtrust for your songs and business.
We created this guide to answer a simple question: How do songwriters support themselves?
The answer is not as simple as we'd like, but our goal is to make it as clear, transparent and understandable as we possibly can.
Songtrust is more than just a rights management platform and publishing administrator - we're a team of experts in the music community who strive to educate, support, and provide thought leadership to creators, representatives, and businesses across the music industry.
Our hope is that you'll finish this guide with an better understanding of the business behind songwriting and have actionable resources to help you be successful.