ROSIE MANKATO is a singer-songwriter, producer, and a guitar-maker based in southern Brazil. While secluded into the woods, Rosie experiments with organic and electronic sounds. Distinctive and unique, her music serves the "weirdos", as she doesn't conform to stereotypes. Her voice, often described as exotic and mellow, perfectly match the wistful – but yet energetic – mood of her songs. "Palomino", her 2018 EP, gave us a taste of "old cartoons and things we cannot change."

Who inspired you to become a musician?
I spent a lot of time on my grandma's ranch when I was a kid. She was a huge Elvis fan and her radio was always going on, non-stop. I remember being 4 and getting all emotional with his mellow voice (the sad ones always get to me).
How would you describe your style of music and performance? How would you describe your philosophy and style as an artist?
I'd describe myself as an introspective musician because I'm much more focused on putting songs out there rather than performing them live. When I'm recording, I'm tapping into my unconscious, it's almost like a spiritual experience. My music is all about capturing and sharing that very moment.
What drives you to create, and how do you define success for yourself in music?
It's a strange concept, but there's an element of "truth" I'm looking for in my music. If I feel I'm not being honest or forcing anything while creating music, there's no truth. Truth means success.
How do you think the music industry can develop into a more equitable and inclusive environment for women music creators?
Last year, I got the chance to produce two artists in an all-women environment (from executive producers to audio engineers) and it was such a transformative experience. Dolly Parton always inspired women to realize how strong they are when it comes to working together in this industry. I try my best to include and promote talented women whenever I'm working with other people. I believe equity is finally looking like something we won't have to fight so hard to get.
Do you have any advice for young women musicians just starting their careers, based on what you've experienced?
Yes. Don't try to impress the boys with fancy complicated technical stuff just to prove to them we can. Just do your own thing, be true and you'll do wonderful.
From your view, what other kinds of marginalization and erasure does the music industry need to ensure we don't enact in the name of gender equality?
The internet has made us more connected, bringing awareness to something that was just plain wrong. It would be huge to see more famous women producers, DJs, and audio engineers out there. Change and equality will follow naturally.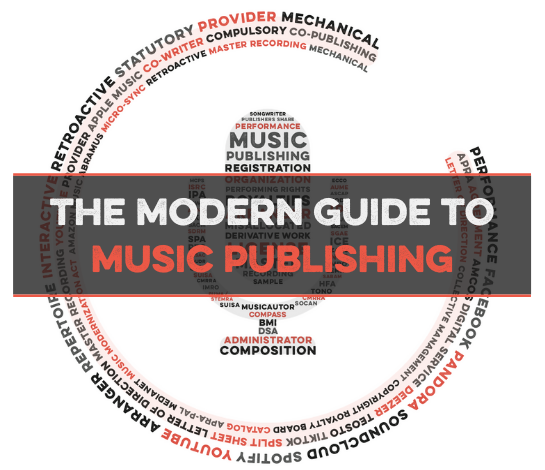 Take control of your publishing. Maximize Songtrust for your songs and business.
We created this guide to answer a simple question: How do songwriters support themselves?
The answer is not as simple as we'd like, but our goal is to make it as clear, transparent and understandable as we possibly can.
Songtrust is more than just a rights management platform and publishing administrator - we're a team of experts in the music community who strive to educate, support, and provide thought leadership to creators, representatives, and businesses across the music industry.
Our hope is that you'll finish this guide with an better understanding of the business behind songwriting and have actionable resources to help you be successful.