WILL GITTENS is a recording artist from Trinidad and Tobago who has generated over 20 million streams across streaming platforms. Known for his smooth vocal take on today's hottest songs, Will Gittens has become one of today's best upcoming independent male artists.
Who inspired you to become a musician?
My father, Sterling Gittens, was a huge inspiration for me becoming a musician! Everything I do now, I saw my dad do when I was growing up. So the fruit didn't fall far from the tree.
How would you describe your style of music and performance? How would you describe your philosophy and style as an artist?
I would say my style is very versatile. I am a very cultured individual and it shows in my music. I'm a very genre-bending artist.
What drives you to create, and how do you define success for yourself in music?
What drives me to create is seeing how impactful my voice is on the world. I've been told my voice/music has brought healing to some, and really put people in a calm vibe, so I'd say that's enough to keep going. Success is the progressive realization of a worthy ideal, so me pursuing my purpose everyday is enough to deem me successful!
How do you think the music industry can develop into a more equitable and welcoming space for Black music creators?
It needs to develop beyond music first, this is a problem in every industry in the world. Black people are needed and are the engine for creativity, swagger, and influence! Companies and music labels just need to stop trying to only find white/non-Black artists with soul, and just give the hardworking, gifted, and talented Black artist a fair shot.
Do you have any advice for young Black musicians just starting their careers, based on what you've experienced?
This is a tricky one for me, primarily because it's been a very long road for me. My only advice is to really figure out how much you love music. If you're not obsessed with it, then don't waste your time. But if you know this is what you've been put on this earth to do, keep creating, keep being consistent, and never give up!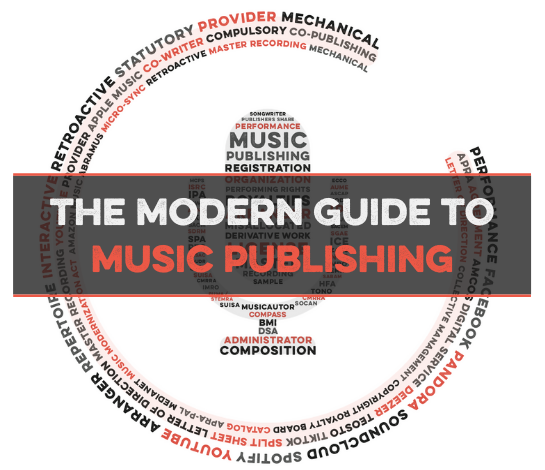 Take control of your publishing. Maximize Songtrust for your songs and business.
We created this guide to answer a simple question: How do songwriters support themselves?
The answer is not as simple as we'd like, but our goal is to make it as clear, transparent and understandable as we possibly can.
Songtrust is more than just a rights management platform and publishing administrator - we're a team of experts in the music community who strive to educate, support, and provide thought leadership to creators, representatives, and businesses across the music industry.
Our hope is that you'll finish this guide with an better understanding of the business behind songwriting and have actionable resources to help you be successful.