Royalties from digital streaming services have become the primary revenue source for many songwriters. This is a complex area and, in the U.S., the current standing issues are something we hope to clarify.
First, some context. The current climate of the streaming industry is under debate between the U.S. Copyright Royalty Board (CRB) and a few digital streaming providers such as Spotify, Amazon, Google, and Pandora. The CRB is a three-judge panel that functions as an independent unit within the Library of Congress. It performs the duties specified in the Copyright Royalty and Distribution Reform Act. The Act established statutory licenses that let approved parties utilize certain types of copyrighted works by paying a set mechanical royalty, without having to request an individual copyright license from each rights-holder. The CRB meets every five years to set, and periodically adjusts the rates and terms of these statutory licenses amongst other duties.
After the CRB's initial ruling for a 44% increase in mechanical royalty rates, the world of streaming has shifted. Below is a general timeline of the current climate for the music industry:

January 2018
After two years of testimony, both written and oral from dozens of witnesses on all sides, The Copyright Royalty Board (CRB) ruled to increase songwriter rates for interactive streaming from 10.5% to 15.1% over the next five years. The new rate would increase from 2018 to 2022 and would be based on the greater of either 1) a percentage of revenue or 2) total content costs*.
*Content costs are payments to labels, which are negotiated in a free market by the digital services
October 2018
Though not directly related to the January ruling by the CRB, the Orrin G. Hatch Music Modernization Act is signed into law as of October 11th at 12:08pm ET. The bill revamps Section 115 of the U.S. Copyright Act, combining three major pieces of legislation:
The Music Modernization Act, which streamlines the music licensing process to make it easier for rights holders to get paid when their music is streamed online.
The Classics Act (Compensating Legacy Artists for their Songs, Service, & Important Contributions to Society Act) for pre-1972 recordings.
The AMP Act (or Allocation for Music Producers Act), which improves royalty payouts for producers and engineers from SoundExchange when their recordings are used on satellite and online radio.
February 2019
The rates set by the CRB in January 2018 were finalized after being reviewed by the Registrar of Copyrights. With its publication in the Federal Register, the parties that participated in the rate proceedings had 30 days to file an appeal. Apple Music indicated it would not appeal the decision.
March 2019
In a joint statement Amazon, Google, Pandora and Spotify said, "We are asking the U.S. Court of Appeals for the D.C. Circuit to review the decision." In explaining its decision, Spotify posts a blog in an effort to explain their position. In response, NMPA President and CEO David Israelite issues a point by point counter.
What's Next?
The songwriting and music publishing community are united in its outrage at this last minute maneuver which reinforces the challenge creators have in accessing what they're due. Songtrust joins the NMPA, NSAI, SONA and others who demand Spotify, Google, Pandora, and Amazon withdraw their appeal and let the rates stand and songwriters get paid.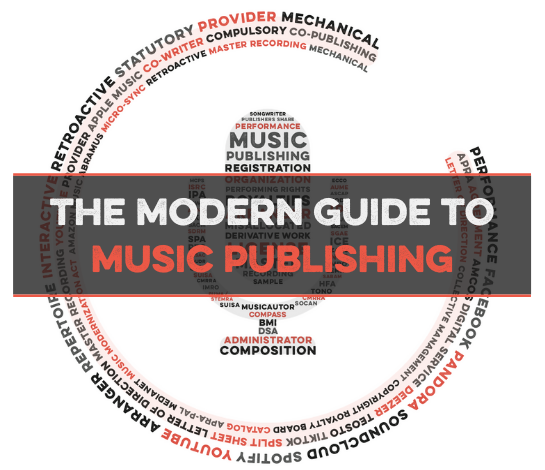 Take control of your publishing. Maximize Songtrust for your songs and business.
We created this guide to answer a simple question: How do songwriters support themselves?
The answer is not as simple as we'd like, but our goal is to make it as clear, transparent and understandable as we possibly can.
Songtrust is more than just a rights management platform and publishing administrator - we're a team of experts in the music community who strive to educate, support, and provide thought leadership to creators, representatives, and businesses across the music industry.
Our hope is that you'll finish this guide with an better understanding of the business behind songwriting and have actionable resources to help you be successful.
Related Articles
Music Publishing Resource, Songtrust Team
Music Publishing Resource