Songwriters dream of hearing their music in every far-flung corner of the world. Right now your music could be wafting through the streets of Tel-Aviv, Tijuana or Tokyo. Keeping track of what has been played where and by whom across the globe can be complicated, expensive and time consuming, but since international markets are a great source of revenue it makes sense to understand some international music basics.
International v. Domestic Publishing
We know the music business is worth billions in the United States, but did you know it only accounts for about one third of the rapidly growing global music market? It's important to make sure your songs are properly registered worldwide so that you're collecting royalties directly from the territories in which they were generated.
Every country has its own set of laws and regulations for paying royalties to songwriters. Some writers could be generating significant international royalties, but have no idea where or how much they might be owed. If you're going to be 'Big in Japan' you need to have someone in your corner, like SongTrust, who can collect all those royalties for you.
In a nutshell: your Performing Rights Organization (aka PRO) collects performance royalties in your home territory. While they say they are able to collect internationally, they do so through reciprocal deals with foreign PROs which often result in delayed registrations (if the songs get registered at all) and delayed and/or incomplete royalty statements from foreign territories. Songtrust registers your works directly with PROs globally, in order to collect your royalties directly from the territories in which they were generated, which gets you paid more quickly and with more detailed royalty statements.
The Black Box: International Home of Lost Royalties
You can't afford to forget about mechanical royalties -- the royalties you get from physical and digital sales and streaming -- are handled differently depending on the territory. In the U.S., companies like HFA (aka Harry Fox Agency) collect mechanical royalties from record labels and DSPs (aka Digital Signal Processing), like Spotify and Apple Music, and you need to be with an affiliated publisher before you can get paid. Outside the U.S., it's the responsibility of retailers or distributors to pay mechanical royalties that come from physical album sales, while the DSPs pay the mechanical collection societies directly for streams.
If you aren't affiliated in the territory where your music is being sold/streamed, the proper payees can't find you and those royalties -- the payments for your music -- will eventually wind up as Black Box royalties. This essentially is a dead letter office for royalty payments to songwriters who can't be located. Those songwriters are officially considered to be "orphaned" or "lost." Publishers like Songtrust can collect these royalties retroactively within 2-3 years, but after that the societies typically distribute that money to their members and it can never be collected by the songwriter.
Songwriters Need a Global Royalty Strategy
As you can imagine, even with extensive international royalty tracking systems and a relationship with a PRO, you can still be missing out on some payments. The world is a big place and it's difficult and time consuming to track down everything you might be owed. That's why having a strategic plan to make sure all your international royalty bases are covered is crucial.
It's vital to have a publisher to register your works worldwide and collect your royalties on your behalf. Doing so independently can be daunting, so it's a good idea to have a publishing administration company like Songtrust who can manage your copyrights and make sure you receive all the royalties you earn anywhere in the world. A publishing administrator can help you affiliate and collect money from PROs and mechanical rights societies globally, saving songwriters precious time and money. If your music is earning money anywhere, make sure you have the right team behind you to collect it.
To make sure you're collecting all your domestic and international royalties, sign up with Songtrust today!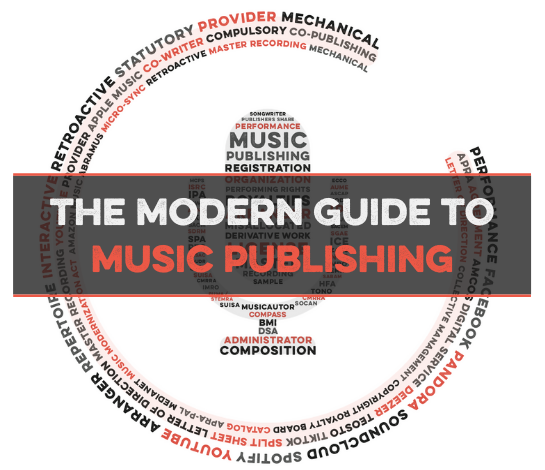 Take control of your publishing. Maximize Songtrust for your songs and business.
We created this guide to answer a simple question: How do songwriters support themselves?
The answer is not as simple as we'd like, but our goal is to make it as clear, transparent and understandable as we possibly can.
Songtrust is more than just a rights management platform and publishing administrator - we're a team of experts in the music community who strive to educate, support, and provide thought leadership to creators, representatives, and businesses across the music industry.
Our hope is that you'll finish this guide with an better understanding of the business behind songwriting and have actionable resources to help you be successful.
Related Articles
Resource, Industry Insight, Recommended Reading