Today, we are excited to announce that Songtrust President, Molly Neuman, has been honored by Billboard on its 2019 Women In Music list. In an industry where women only make up 21.7% of artists, 12.3% of songwriters and 2.1% of producers, showcasing the women who are shaping music's next chapter is vital to establishing a diverse future for the industry. While there is still a long way to go for gender parity in music, each day more women, people of color, and those within dimensions of diversity are gaining representation and their seat at the table.
"Opportunity and encouragement are two principles I like to lead with. If you give someone an opportunity and proper encouragement to get a job done, most people can capture that and make the most of it, and that's where careers are born," said Neuman, who was also on Billboard's Digital Power Players list in 2018. "Being named to Billboard's Women in Music list this year alongside some incredible women who are shaping our industry is a great honor and builds on my optimism for music's next chapter."
Increasing diversity in music isn't just about those in senior leadership and executive positions. It's about supporting people who work in music, whether they've been in the industry for one month or thirty years, as well as those who aspire to work in music. The more welcoming our industry is towards new perspectives and ideas, the better off it will be, and that starts with hiring people from a variety of personal and professional backgrounds.
Since Neuman joined Songtrust in December 2017, her leadership has scaled our headcount by fourfold from less than 20 in early 2018, to more than 80 today. In 2020, one of our key endeavors is to continue measuring Songtrust's efforts towards building and supporting parity and representation within the music industry.
You can read about the women honored on the 2019 Billboard list of Women in Music at this link.
Next week, we'll publish our end of year recap which highlights the major milestones and growth we achieved in 2019. You can subscribe to our newsletter to get notified as soon as our end of year recap is live.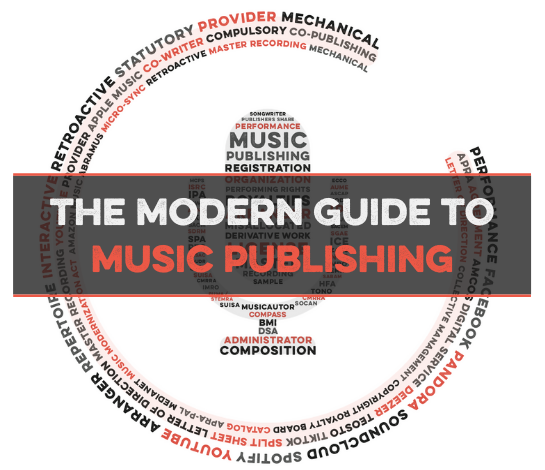 Take control of your publishing. Maximize Songtrust for your songs and business.
We created this guide to answer a simple question: How do songwriters support themselves?
The answer is not as simple as we'd like, but our goal is to make it as clear, transparent and understandable as we possibly can.
Songtrust is more than just a rights management platform and publishing administrator - we're a team of experts in the music community who strive to educate, support, and provide thought leadership to creators, representatives, and businesses across the music industry.
Our hope is that you'll finish this guide with an better understanding of the business behind songwriting and have actionable resources to help you be successful.
Related Articles
Songtrust Team, Guest Post
Songtrust News, Press Release