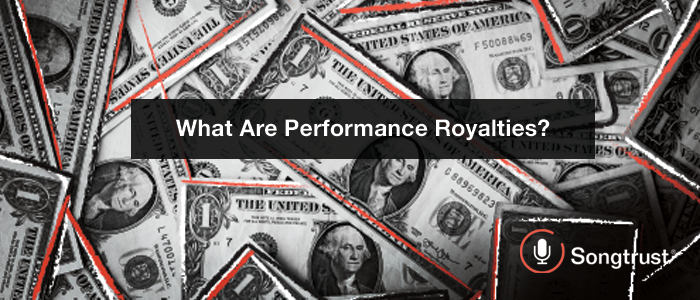 Even if you are new to the music business, you've likely heard about royalties. These are the revenue you earn whenever your song is played, whether that song is live, recorded, or streamed. Simple, right? It's when people start talking about the different kinds of royalties -- and how to go about actually collecting those -- that royalties get a bit confusing. So what are performance royalties, how are they different than mechanical royalties, and how do you earn them?
Understanding Song Structure
Before we get into royalties, though, it's important to know that a song's structure is split into two: composition and master recording. The composition refers to the lyrics and the underlying melody of a piece of music, while the master refers to the particular (and usually final physical) recording of that song. Usually the songwriters who worked on the song have the ownership to the composition rights while the master recording rights are partially or fully owned by their label or distributor. Performance royalties specifically lay with the composition only.
Understanding "Performance" vs "Mechanical"
Performance royalties are earned when a song is publicly performed, plain and simple. That, however, doesn't just mean live performance (though that's included, too), but also means when a recording of the song is played publicly, such as over the radio or at a bar or gym -- or streamed a service like Pandora or Spotify.
Other ways you can earn performance royalties include:
TV (royalties are paid by the TV station for the broadcast of a show, film or commercial with your music on it. This is not to be confused with the actual placement of your songs in TV, film or commercials which is a sync royalty)

Radio

Live venues

Restaurants

Bars

Elevator music services

Supermarkets

Clothing stores

Gyms

Jukebox (Yes, these still exist)
It's important to remember that you can also get paid for your live performances in other ways than just booking the gig. Your setlist is vital to earning more than the negotiated rate with the venue and are submitted directly to your collection society. Songtrust is the only platform that allows you to upload past and future international setlists to collect your performance royalties.
Mechanical royalties, which are earned by the reproduction (think CDs, DVDs, and records) of the song and/or when it's streamed, are paid by labels/distributors and/or mechanical agencies to the copyright owner, usually the publisher. In the US, this is usually facilitated by societies such as the Harry Fox Agency (HFA), while internationally it is often facilitated by the collection societies themselves.
Who Collects These Royalties For Me
Collecting performance royalties is fairly straight-forward. Performing Rights Organizations (PROs, referred to by those in North America) or Collection Management Organizations (CMOS, referred to by those internationally) track and collect performance royalties around the world and pay directly to the rights owners/songwriters who have properly affiliated and registered their songs.
If coordinating with all of the different entities, from ASCAP and BMI to Harry Fox Agency and beyond seems like more work than you want to do when you could be making music, register for Songtrust to make sure you're collecting all your global performance and mechanical royalties.
Thanks to how the changing landscape of how people find and listen to music, performing royalties can be earned in lots of different places and in a surprising number of ways. You just may find having a company in your corner to track down what could pay for your next piece of equipment, video, or just a month of rent, well worth it.
Make sure you're collecting all of your mechanical and performance royalties globally, register for Songtrust as your publishing administrator today.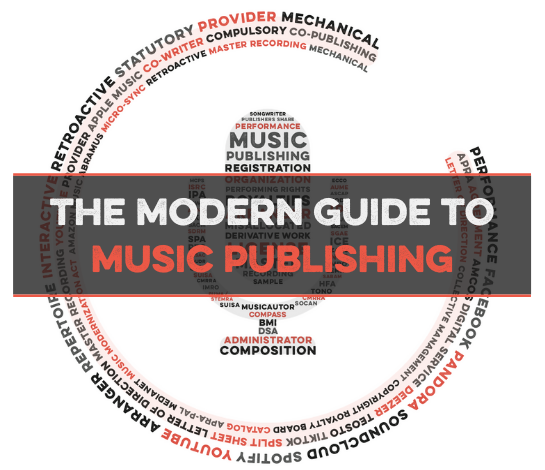 Take control of your publishing. Maximize Songtrust for your songs and business.
We created this guide to answer a simple question: How do songwriters support themselves?
The answer is not as simple as we'd like, but our goal is to make it as clear, transparent and understandable as we possibly can.
Songtrust is more than just a rights management platform and publishing administrator - we're a team of experts in the music community who strive to educate, support, and provide thought leadership to creators, representatives, and businesses across the music industry.
Our hope is that you'll finish this guide with an better understanding of the business behind songwriting and have actionable resources to help you be successful.
Related Articles
Industry Insight, Recommended Reading