International Women's Day gives us a chance to celebrate women's achievements and reflect on what more we can do in our lives and in our companies to promote gender parity. Discussion and focus around diversity issues in the music industry has never been stronger, and 2018 is in position to be a new era for women in the music community.
Yet the numbers remain challenging—women comprise merely 16.8% of the popular artists on the top charts, just 10% of Grammy nominees, and only 17% of the Billboard's Power 100 Executives. Structural change requires time and resources, and while some may always give a reason to postpone action, there is no better time than the present to work toward balancing the scales.
That's why we are so pleased to be among the voices supporting the PRS Foundation's Keychange initiative.
"Keychange is a pioneering international initiative supported by the Creative Europe programme of the European Union and is seeking to transform the future of the music industry by encouraging industry conferences and festivals to achieve or maintain a 50/50 balance by 2022. By bringing together like-minded festivals and conference programmers committed to positive action, Keychange aims to create much needed long-term change in live music and beyond. Forty-five festivals and conferences have already committed to meeting this goal and more are signing up every day."
At Songtrust, we strive to find gender balance in our company and across the music industry. We plan to be at as many of the conferences and festivals participating in Keychange this year—talking about songwriting and how Songtrust can be a business partner for all creators.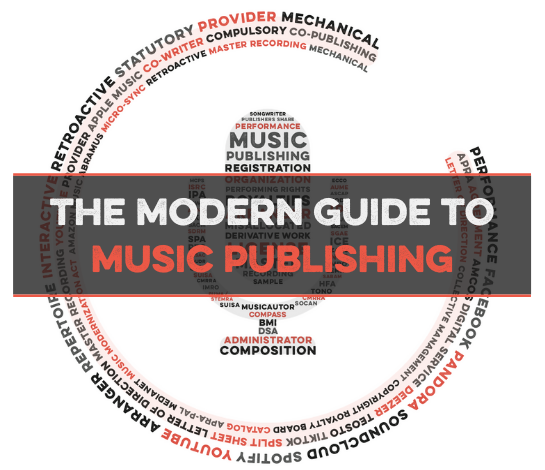 Take control of your publishing. Maximize Songtrust for your songs and business.
We created this guide to answer a simple question: How do songwriters support themselves?
The answer is not as simple as we'd like, but our goal is to make it as clear, transparent and understandable as we possibly can.
Songtrust is more than just a rights management platform and publishing administrator - we're a team of experts in the music community who strive to educate, support, and provide thought leadership to creators, representatives, and businesses across the music industry.
Our hope is that you'll finish this guide with an better understanding of the business behind songwriting and have actionable resources to help you be successful.
Related Articles
Music Publishing Resource, Songtrust Team
Music Publishing Resource