Derivative Work: A new work derived from one or more pre-existing works, such as a remix of a song, acoustic version, or a song based on a poem, etc., and is primarily a US copyright term.
For derivative works, the original copyright holders may have a claim in the new version even if they are not the creators of the derivative work. A copyright owner reserves the right to authorize a "derivative work" based upon one or more pre-existing works, such as a translation, musical arrangement, dramatization, fictionalization, motion picture version, sound recording, a remix, art reproduction, abridgment, condensation, or any other form in which a work may be recast, transformed, or adapted.
Example
A DIY songwriter decides to pay homage to their favorite song - 'Yesterday' by Paul McCartney - in an upcoming gig. In their version, they perform the song as an acoustic version and only sing the first verse and chorus as a transition into a new song they just released.
To learn more, check out these resources: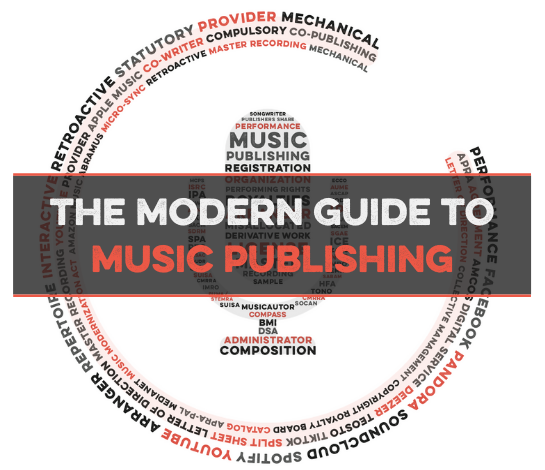 Take control of your publishing. Maximize Songtrust for your songs and business.
We created this guide to answer a simple question: How do songwriters support themselves?
The answer is not as simple as we'd like, but our goal is to make it as clear, transparent and understandable as we possibly can.
Songtrust is more than just a rights management platform and publishing administrator - we're a team of experts in the music community who strive to educate, support, and provide thought leadership to creators, representatives, and businesses across the music industry.
Our hope is that you'll finish this guide with an better understanding of the business behind songwriting and have actionable resources to help you be successful.