In June 2018, YoungKio, a 19 year old producer in Amsterdam uploaded a beat he made to BeatStars to 'lease' out to artists to use on their songs. The beat ended up selling for $30 to Lil Nas X, an artist looking to make memes on TikTok. That beat and, ultimately the final song with Lil Nas X's vocals, ended up becoming the GRAMMY-award winning 'Old Town Road,' which became the longest-running number one in US chart history.
Due to BeatStars ensuring that its producers have lease contracts in place, the song was successfully leased and, because of this due diligence, YoungKio is now an official co-writer on 'Old Town Road' and has a successful career as a producer. In addition, because there was a lease in place, once the song became wildly popular, Lil Nas X and Young Kio agreed to new lease terms that were more appropriate given the song's commercial success.
This is one of many success stories that have contributed to building an entire ecosystem dedicated to creating and leasing 'type beats' within Hip-Hop. Many up-and-coming producers are now able to bring in real money by selling or leasing their beats to aspiring or well-known artists. Producer, Robin Wesley, estimates that the beat marketplace industry as a whole is generating around $30 million dollars a year from selling and leasing beats, not including earnings beyond the initial sale. If you're in the business of leasing your beats, or looking to get into the business, it's important to know what rights you can and should maintain when people request to use your beats.
What is leasing?
'Leasing' beats is one of the most common approaches when it comes to beat monetization. To lease your beat means allowing another entity, most commonly another artist, to use your beat in their music and distribute it and monetize it under their name. Lease terms vary as they have different lengths and financial structures. One of the most important variables in a lease arrangement is whether the agreement is exclusive or non-exclusive.
While it depends on what producer made the beat, a non-exclusive license is almost always less expensive than an exclusive license. This is because a non-exclusive license allows other entities and artists to also license out the beat. A non-exclusive license will usually have a lease term limit, or stream limit, with options to renew the lease. For example, someone may lease a beat from you for $50 with a one year term. The artist can then record over your beat and upload it to digital streaming platforms (DSPs) such as SoundCloud, YouTube, and Spotify, and collect their share of royalties for the song. However, if terms of the lease are exceeded, such as a usage limit of 1,000 streams, then the artist must renew their lease in order to continue using it legally.
An exclusive license is usually more expensive as it gives the artist exclusive rights to use your beat. The terms are usually negotiable, and will always result in the beat exclusively going to the purchaser of the license. Once they have their license, they retain the rights to the beat for the length of the lease and can use the beat how they like, but don't have to use it unless their terms specify otherwise. Be mindful when selling an exclusive license as your beat may go unused by the leasing artist, which won't earn you royalties in the long run and you're locked into the length of the terms for that exclusive lease. If you want royalties from the use of your beat, you must ensure that your license includes royalties, as not all lease agreements include a royalties split. An important detail to remember is that any non-exclusive licenses sold prior to the exclusive license being sold will still be valid until the contract expires.
Whether you're doing a non-exclusive or exclusive license, it is essential to have a contract set in place with the person you're selling the beat to. In many cases, if you distribute your beat through a professional beat marketplace, you'll be protected with standard and customizable contracts built into the service.
Where can I sell my beats?
Beat marketplaces have risen in popularity over the past few years. On occasion, these services will provide free beat-lease contracts and track where your beat is being used once leased. Curtiss King, a YouTuber and music producer, recommends having your own website to showcase your beats and give prospective buyers some personal information about you. This way, you'll have a personalized landing page for people curious about your work. Beyond your personal website, here are some common places, but certainly not all, to showcase and distribute your beats:
YouTube is one of the most important tools for an up-and-coming producer. Many producers upload beats to YouTube to get a start. Because it's such a popular platform, use SEO terms ("Young Thug Type Beat", for example) to drive fans and prospective buyers to your music. However, as YouTube is primarily a platform to build visibility, you'll still need to do the legwork of negotiating the sale and license for the beat. Producer tags are a common way to provide a layer of security on your beats and brand should someone try to illegally rip your beat off of YouTube and use it for themselves.
Airbit is a service designed to connect beat makers and artists. It's unique in that it provides an essential service to producers by utilizing YouTube Content ID. Because YouTube is such an important service and used by so many creators, you'll be able to collect royalties anytime your beat is used on a YouTube video. There is a free version, which only allows you to upload 10 beats, and a premium account for $19.99/month, which allows you to upload an unlimited number of beats. When you upload, you can set different purchase tiers with different restrictions on the buyer. For example, you could set the lowest licensing tier at $25 and the artist only receives the instrumental audiofile and usage limit of 5,000 streams.
BeatStars is similar to Airbit, but it will also handle the publishing and distribution for your beats, kind of like a one-stop shop for beat makers. BeatSars has two paid tiers ($9.99 for a Regular membership and $19.99 for Pro) and a Free version. Like Airbit, the free version only allows you to upload 10 tracks and you also have the ability to control selling prices and restrictions on the use of your beat.
Similar to Airbit and BeatStars as well, Soundee provides unique tracking and analytics of how your works are performing. There's a free version which allows you to upload 10 tracks for free, and two paid tiers at $7.99 and $14.99. Soundee has a similar selling platform as both BeatStars and Airbit in that you're able to create your own restrictions and prices on the beats you're selling within the platform.
Set the Ownership Standard Early
What's important to remember when you're leasing beats (whether non-exclusive or exclusive) is that you're technically a songwriter and performer on these tracks, thus you're entitled to collect publishing and master royalties for any streams/sales if the lease clearly states you get a royalty split. Be sure to review the standard lease contracts on beat marketplaces so you fully understand the financial structure of the lease. The percentage you receive can vary, and will be based on your agreement with the artist.
Some producers say that a 50% writing credit for publishing is typical for a non-exclusive license. When leasing an exclusive beat, the producer may typically give the artist 80% of the writing share. Those numbers aside, remember that the split between the producer and artist is always negotiable, so make sure you have a candid conversation at the beginning.
One important note is that you should always avoid selling entirely the rights to your beat(s). These types of deals will offer up your full rights to the beat in exchange for a one time payment. If YoungKio had sold the beat for Old Town Road to Lil Nas X for a one time payment of $30, that would've been all of the money he made on the song. He wouldn't have received any royalties or possibly even credit for the song. Leasing beats is a great way to get exposure and let others access your content, but it's pivotal to make sure that you're maintaining your rights.
Make sure to always conduct thorough research before signing any agreement, and consider paying for a legal review of the lease if possible. If you have questions about beat leasing and selling, as well as how this affects your publishing, reach out to our team.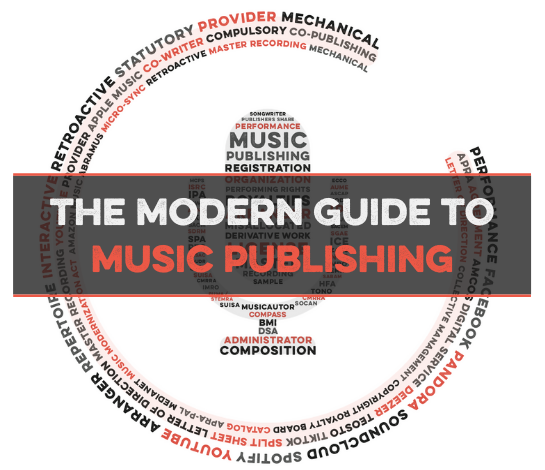 Take control of your publishing. Maximize Songtrust for your songs and business.
We created this guide to answer a simple question: How do songwriters support themselves?
The answer is not as simple as we'd like, but our goal is to make it as clear, transparent and understandable as we possibly can.
Songtrust is more than just a rights management platform and publishing administrator - we're a team of experts in the music community who strive to educate, support, and provide thought leadership to creators, representatives, and businesses across the music industry.
Our hope is that you'll finish this guide with an better understanding of the business behind songwriting and have actionable resources to help you be successful.
Related Articles
Music Publishing Resource, Music Business
Music Publishing Resource, Music Business