In one of our latest articles, Virtual Careers and Platforms For Songwriters, we went over some ways to create income through streaming services when you're stuck at home. What we didn't discuss was what types of royalties (if any) these platforms can earn you.
Streaming is an umbrella term for listening or viewing some form of media on the internet. It can include watching a YouTube video, replaying a radio show, or listening to playlists on Spotify. Depending on the kind of 'stream', each platform will earn you different kinds of royalties on both the publishing and master side.
Let's dive into some of the platforms mentioned to get a better understanding as to whether you should be collecting royalties from them or not. Note: the information below is current at the time this article was published. As with any industry, processes change and information may go out-of-date. Make sure to research the platform you're interested in and reach out about the royalties you may be able to earn before moving forward.
Instagram
Recording Royalties: Maybe
Publishing Royalties: Maybe
Instagram pays out publishing and master royalties for music that is sent to them via distributors. Instagram is relatively new to music licensing and is working on creating a content management system (CMS), similar to YouTube's. Right now, many rights holders have unique deals and blanket licenses with Instagram, ensuring payments to their songwriters and artists. If you're curious about whether your distributor, publisher, or collection society has a current deal with Instagram, reach out to their support teams directly.
Twitch
Recording Royalties: Maybe
Publishing Royalties: Maybe
Currently, streaming music on Twitch can earn you royalties, but has a limited reach. Earlier this year, you could legally stream music if you had a license from the creators. That meant you could play and perform your own music on Twitch, but you wouldn't be able to receive royalties. However, just recently announced, Twitch signed a licensing deal with SACEM and released their new product, Soundtrack. Soundtrack is a big step forward for artists. With this product, a Twitch streamer will simultaneously stream their video along with Soundtrack. From Soundtrack, they'll be able to play any licensed music on the service. This will mean publishing and master royalties will be available to those that are licensed with Twitch. Like Instagram, you'll want to check with your distributor and publisher to see if they have licenses with Soundtrack for Twitch. You can also perform curated songs with the Twitch Sings extension, but the songs are licensed with a karaoke distributor.
YouTube
Recording Royalties: Yes
Publishing Royalties: Yes
YouTube tracks and pays royalties in multiple ways. In addition to paying master and publishing royalties based on ISRCs associated when videos are uploaded, they also use a system called Content ID to track other uses. With Content ID, YouTube is able to scan and identify videos on their site that use your song. YouTube royalties can oftentimes be complex, but you will receive royalties for the use of your music on their platform, as long as you meet their monetary thresholds. Reminder: In order for YouTube to place ads on and monetize a video, as of February 2018, the video must be on a channel that has at least 1,000 subscribers and 4,000 hours of watch time over the past 12 months.
YouNow
Recording Royalties: No
Publishing Royalties: No
Currently, YouNow doesn't monetize music on their platform. It is also against their terms to play music that you don't have permission to play. You can play your own music freely, but you won't receive additional royalties.
Splice
Recording Royalties: No
Publishing Royalties: No
This service allows musicians to upload their own samples, beats, and FX for others to use. When you upload your own beats to Splice, you get paid when someone downloads and uses them. Royalties aren't factored in because everything on the Splice website is 100% royalty-free and cleared for commercial use. This means you'll get paid by Splice for a producer downloading a beat you uploaded, but you won't get royalties if they upload the song to Spotify.
BeatStars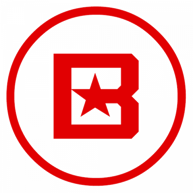 Recording Royalties: Maybe
Publishing Royalties: Yes
BeatStars is a marketplace for hip-hop producers to connect with artists and rappers looking for beats. Anyone can sign up, put their own beats up for sale, and create unique 'beat lease' contracts. The producer is able to set certain limits on how the artist can use their beat and what rights are split between them and the artist. As an artist or producer, it's important to read over your contracts when entering into any beat lease agreements. In most cases, a producer and artist will split publishing and master royalties. In an exclusive license, the master rights are transferred to the artist, but the producer will retain their publishing rights.
Resonate
Recording Royalties: Yes
Publishing Royalties: Yes
This is a new type of streaming service that seeks to pay artists more for their streams. Resonate uses a model that they call Stream2own, which basically works to get users to pay for a song download via streaming. You add 'credits' to your account, and when you stream a song, you pay a small amount for the stream ($0.002). When you play the same song again, the amount you pay doubles ($0.004), then doubles again on the third play, etc... The amount you pay for each play doubles every time until you reach your ninth listen ($0.512) -- at this point, you own the song. Keep in mind, this form of payment is only for the master side of the recording. Resonate will also pay out mechanical and performance royalties on the publishing side, as well.
Stationhead
Recording Royalties: Yes
Publishing Royalties: Yes
This application lets anyone become a DJ and stream it to fans. Stationhead has created a unique way of tracking plays by having users pair their Apple Music or Spotify accounts to their Stationhead account. Because of this, when a song is streamed on Stationhead it generates and tracks royalties from each listener's Spotify and Apple Music account. This is especially useful because if you're broadcasting your radio show on Stationhead to 50 people, and you play your song—that's 50 streams. Both publishing and master royalties will be paid out for this use because it is played via the listener's Spotify or Apple Music account.
TikTok
Recording Royalties: Yes
Publishing Royalties: Yes
TikTok's platform is focused primarily on allowing users to pair up music with short 15-second video clips. Simply putting your music on a video in the app won't get you royalties though -- an artist has to distribute their music (via a distributor, like CD Baby) to TikTok in order for it to be available and monetizable. You must also be registered with a collection society, such as a PRO like ASCAP or BMI in the US, and have a publisher or publishing administrator, like Songtrust, to collect publishing royalties. Because TikTok is a new application, they are still working on deals to license music with various rights holders. You'll need to check with your distributor, collection society, and publisher to ensure that they have licenses in place with TikTok to collect royalties on your behalf. If they are licensed, then it's fair to assume that your music will be collecting royalties for each use on the platform.
To Sum Up
These streaming platforms are extremely powerful and can help you advance your career in music in many ways. It's also important to know what you should and shouldn't be collecting when you put music on these platforms, that way you can not only get the most out of the services you use, but also make informed decisions about where your songs should be distributed. In order to maximize your income, make sure to register and distribute your music to these platforms properly and check with your publisher to see if they have licenses in place with them.