Let's divide streaming into two different types: Interactive and Non-Interactive. These are defined by the listener's ability to choose the songs that play next (ability to 'interact' with the streaming service, if you will).
1) Non-Interactive Streaming:
Definition: Listeners play music, without the ability to choose the songs that play next.
Also Known As: Internet Radio.
Examples: Pandora, Sirius XM, NPR.
Royalties Generated: Performance royalties.
(These are performances like radio, but digital. Thus, terrestrial radio and other radio-like services generate only performance royalties.)
How to Collect: Join a PRO (ASCAP, BMI, SESAC, SOCAN). PROs are responsible for tracking and collecting performance royalties generated from terrestrial and internet radio.
2) Interactive Streaming:
Definition: Interactive streaming services allow listeners to CHOOSE the songs that are played.
Also Known As: On-demand streaming.
Examples: Spotify, Rdio, Rhapsody, Google Play, Beats Music.
Royalties: Performance royalties & Mechanical royalties.
How to collect: To collect the performance royalties, you will need to join a PRO. To collect the mechanical royalties, you will need to become a publisher affiliate at Harry Fox Agency (to do so on your own, you must have a commercially distributed record release in the US within the last year). Or, join Harry Fox by joining Songtrust. You'll also need to cover international royalties, which you can do by joining Songtrust.
Author: Ken Consor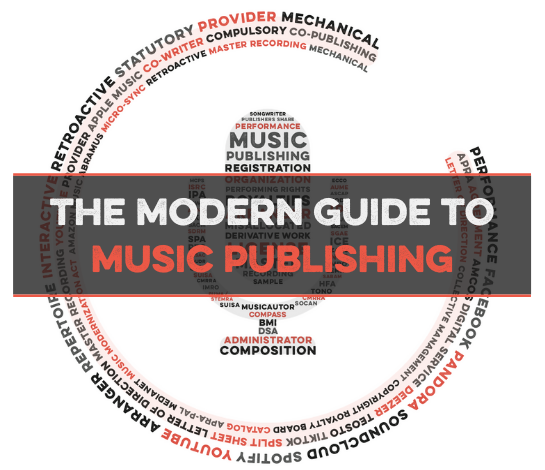 Take control of your publishing. Maximize Songtrust for your songs and business.
We created this guide to answer a simple question: How do songwriters support themselves?
The answer is not as simple as we'd like, but our goal is to make it as clear, transparent and understandable as we possibly can.
Songtrust is more than just a rights management platform and publishing administrator - we're a team of experts in the music community who strive to educate, support, and provide thought leadership to creators, representatives, and businesses across the music industry.
Our hope is that you'll finish this guide with an better understanding of the business behind songwriting and have actionable resources to help you be successful.
Related Articles
Resource, Industry Insight, Recommended Reading
Resource, Industry Insight