Introducing our Modern Guide to Music Publishing. Built for creators, publishers, and business, by creators, industry veterans, and publishing leaders.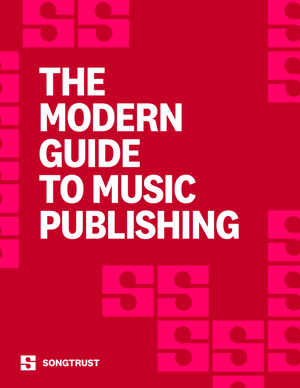 This virtual guide will help you set yourself apart as a creator and help you better understand how your song earns money around the world.
In this guide, we'll explore:
The essential parts of music publishing

The breakdown of the various royalty revenue sources

A comprehensive view of global royalty collection

An insider view at publishing deals accessible to you
In addition, you'll get access to a thorough glossary of industry terms and acronyms, as well as resources to keep you on top of your publishing game.
Take control of your publishing today. Access our guide here.