Introducing our Modern Guide to Music Publishing. Built for creators, publishers, and business, by creators, industry veterans and publishing leaders.
This virtual guide will help you set yourself apart as a creator and help you better understand how your song earns money around the world.
In this guide, we'll explore:
The essential parts of music publishing

The breakdown of the various royalty revenue sources

A comprehensive view of global royalty collection

An insider view at publishing deals accessible to you
In addition, you'll get access to a thorough glossary of industry terms and acronyms, as well as resources to keep you on top of your publishing game.
Take control of your publishing today. Access our guide here.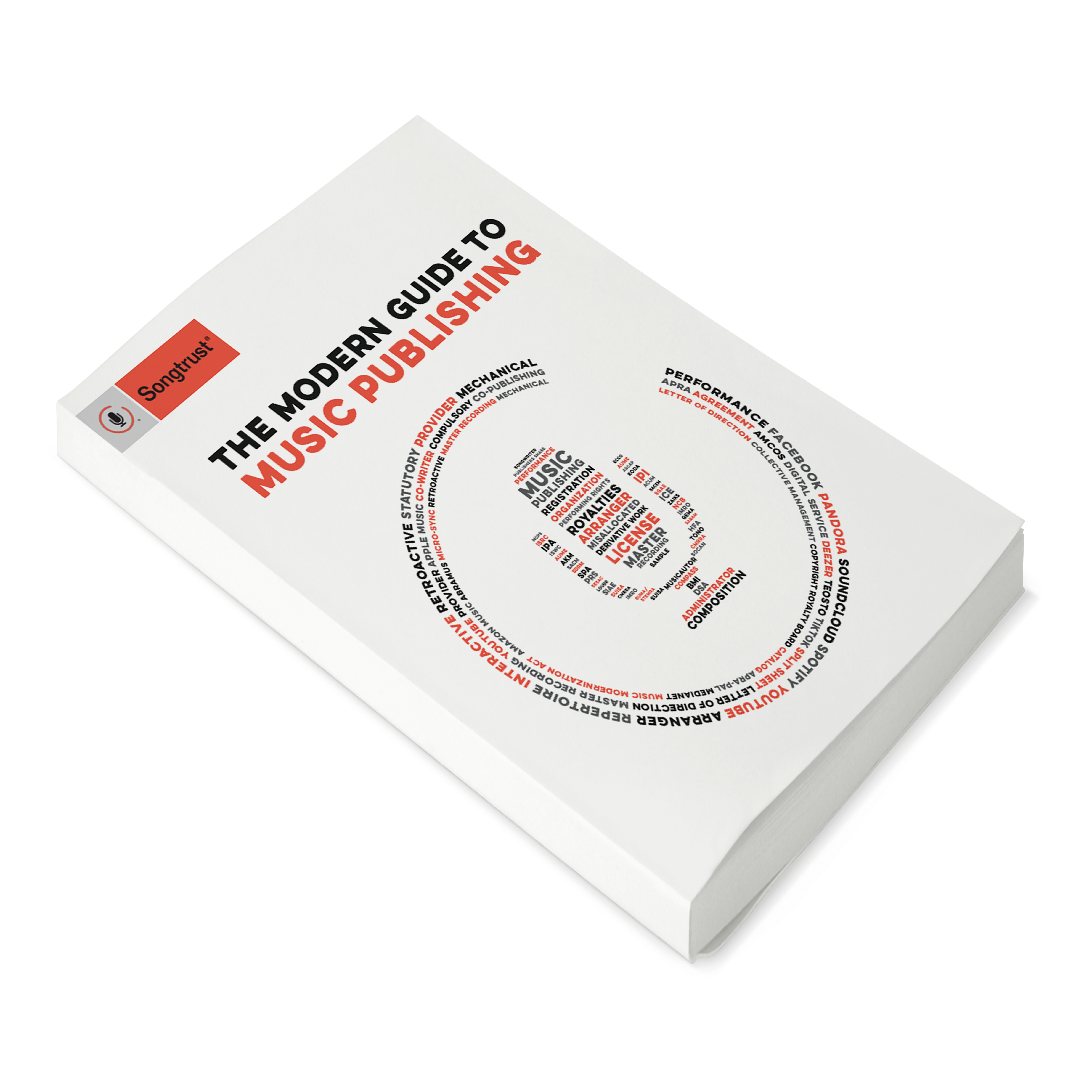 Take control of your publishing. Maximize Songtrust for your songs and business.
We created this guide to answer a simple question: How do songwriters support themselves?
The answer is not as simple as we'd like, but our goal is to make it as clear, transparent and understandable as we possibly can.
Songtrust is more than just a rights management platform and publishing administrator - we're a team of experts in the music community who strive to educate, support, and provide thought leadership to creators, representatives, and businesses across the music industry.
Our hope is that you'll finish this guide with an better understanding of the business behind songwriting and have actionable resources to help you be successful.
Related Articles
Music Publishing Resource, Music Business
Music Publishing Resource, Music Business