Live performances are such an important part of any artist's career and knowing all the ways you can make money from them is vital. That means it's important to make sure you're getting the most out of each time you hit the stage, from selling merchandise to collecting royalties. Here are six tips for making sure every performance you make results in the most revenue it can:
YouTube Royalties
While it's important to monetize videos of your live performances by allowing ads to play during the videos, you also earn music royalties whenever your music plays on YouTube – even when someone uses it in the background of their own video. Songtrust offers video monitoring of the site to ensure you receive all moneys earned. As a composition owner, you are owed royalties from YouTube videos that include your songs, whether it's an "official" recording, or a live or cover version. Songtrust's YouTube Monitor allows you to identify videos using your music in any capacity so that they can monetize those videos on your behalf.
Live Albums
You're playing live, so why not record your performance? Many venues are equipped to record good quality sound, and a live album released several months after your latest studio album (with a few bonus songs that aren't on the studio release) will likely appeal to your fans. With a little planning, this can be a no-brainer for added income.
Setlists
All performance rights organizations (PROs) and collective management organizations (CMOs) will pay royalties for live performances, no matter what the size of the venue might be. While artists affiliated with ASCAP, BMI or SESAC can download live setlists using apps and specialized sites for that purpose, Songtrust can help with the process, including dealing with the varied CMOs for international performances.
Online Stores
When you're playing live, there's a good chance people who have bought advance tickets will want to get familiar with your music before the show – and new fans will want to buy it after the show. Be sure to stock your online store with all of your albums as well as your merchandise. Some people will also head to iTunes or Spotify, so it's a good idea to make sure all of your music is available on streaming platforms and other retailers, too, before you start a tour or play a date.
Merchandise
While you may be focused on making music, it's still important to take your merch table seriously. Make sure it's in the line of vision (not stuck in a corner) when your fans enter the venue, and make an investment in designing and having your T-shirts, buttons, bumper stickers, and other merchandise made. Be sure to create a sign with a price list and an image of your band. It's worth investing a little time (and, yes, money) in making your merchandise appealing so that it moves quickly – and more than pays for itself.
Online Concerts
If you're playing live in a venue, services like Stageit and Concert Window also allow you to broadcast that performance online. This is a way to let fans who might not get a chance to see you perform live feel like they've had the experience, since performances aren't archived and are only available live. You choose how much to charge viewers on either site.
These are just a few of the ways you can make the most out of your live performances, but definitely do the research to find out how else you can drive revenue from your fans and songs. Don't let your hard work go to waste on the backend either, make sure you have publishing, like Songtrust, and that you're affiliated with a PRO/CMO so you can start collecting royalties. And, above all else, enjoy your time in the spotlight!
To make sure you're collecting all your performance and mechanical publishing royalties globally, register for Songtrust today!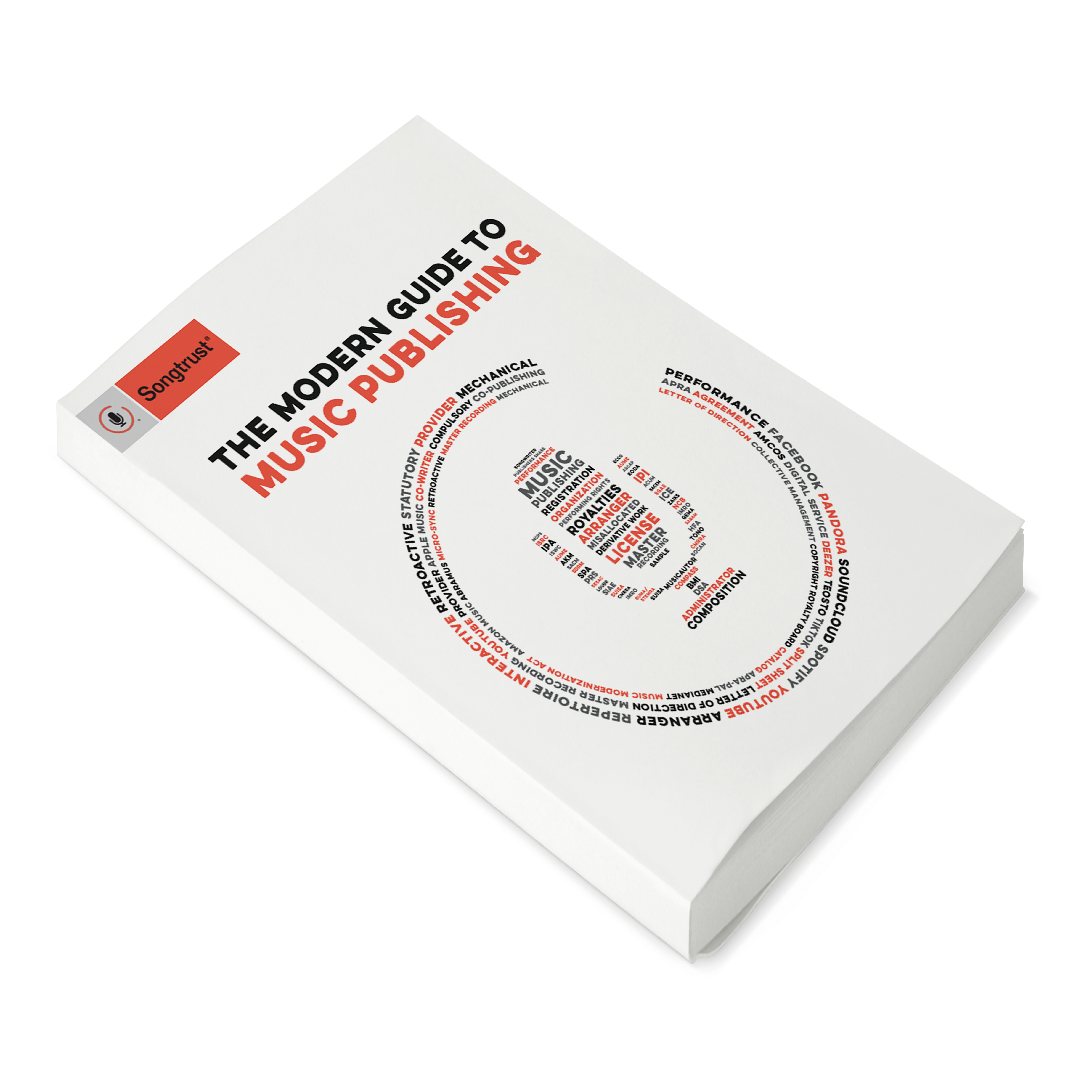 Maximize Songtrust for Your Songs and Business
We created this guide to answer a simple question: How do songwriters support themselves?
The answer is not as simple as we'd like, but our goal is to make it as clear, transparent and understandable as we possibly can.
Songtrust is more than just a rights management platform and publishing administrator - we're a team of experts in the music community who strive to educate, support, and provide thought leadership to creators, representatives, and businesses across the music industry.
Our hope is that you'll finish this guide with an better understanding of the business behind songwriting and have actionable resources to help you be successful. Included is an extensive glossary, too; if you see a term in bold in the text, you'll find it in the glossary at the end.
Related Articles
Industry Insight, Recommended Reading
Resource, Industry Insight, Recommended Reading