Savvy musicians know that YouTube is one of the best ways to locate fans and potential fans around the world. If you've started your own YouTube Channel, you're on your way, but are you taking all the right steps to earn royalties from your songs on YouTube?
Every time someone uses one of your songs in a video they've posted on YouTube, you can earn royalties as that song's rights owner. Whether it's a recording of a gig you recently played or a cat video with your song as backup music, the rights owner of that song can earn a share of advertising revenue. In fact, YouTube says it's already paid out over $1 billion in revenue to the music industry from advertising alone in the last 12 months.
How Songwriters Can Monetize
Two top ways songwriters can earn royalties for their songs is through ads and Youtube's Partner Program. Advertisers pay YouTube to target their ads - something Google is exceptionally good at - and then they share a portion of that ad revenue with the people - the songwriter - who owns the content of the video uploaded. Essentially, if you upload original content - or your original song - on your own channel, you can make money off that content AND off videos that other people upload on their channels that includes content that you own - aka your song.
Signing up for YouTube's Partner Program is another step toward monetization. Once a channel reaches 4,000 watch hours in the previous 12 months and 1,000 subscribers, you can apply to join the program.
If you're an indie artist, you can manage your monetization program on your own or you can hire a publisher to help you manage it more efficiently. Music publishers have access to YouTube's Content ID feature and may have other proprietary tools that help them locate everywhere you music has been uploaded. With the right publisher, they can help you identify who is using your songs, make sure there's an ad on the video and get your share of that revenue right to you through your performing rights organization (aka PROs) and mechanical rights societies. This means the performance royalties are paid through your affiliate PRO and the mechanical rights are paid out by your publisher, like Songtrust. Whether you're already signed to a label, working with a distributor or an indie artist just starting out, it's time to start getting your monetizing act together.
Here is what Songtrust's YouTube Monitor looks like. To make sure you're collecting on YouTube and more, sign up for Songtrust and start claiming your songs!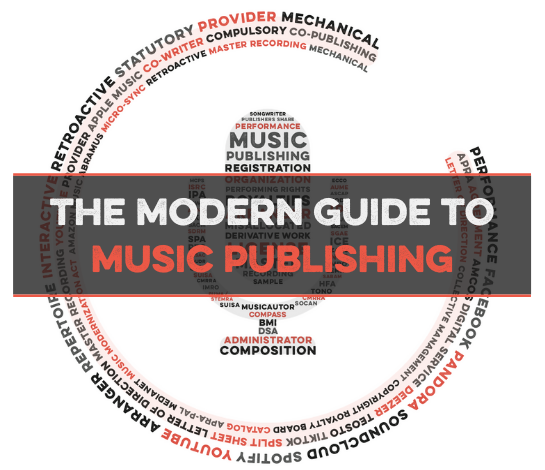 Take control of your publishing. Maximize Songtrust for your songs and business.
We created this guide to answer a simple question: How do songwriters support themselves?
The answer is not as simple as we'd like, but our goal is to make it as clear, transparent and understandable as we possibly can.
Songtrust is more than just a rights management platform and publishing administrator - we're a team of experts in the music community who strive to educate, support, and provide thought leadership to creators, representatives, and businesses across the music industry.
Our hope is that you'll finish this guide with an better understanding of the business behind songwriting and have actionable resources to help you be successful.
Related Articles
Music Publishing Resource, Songtrust Team
Music Publishing Resource