Performing Rights Organizations (PROs) play a vital role in any songwriter's career – even if a songwriter doesn't realize it. PROs, a term generally used to describe collection societies in North America, function primarily to collect performance royalties for songwriters. These types of royalties are earned when works are performed 'publicly', which can include when a song is played on television, on the radio (whether internet or terrestrial), inside a restaurant, or when performed live.
However, most organizations don't solely collect and distribute these royalties -- many tackle other issues that impact their members, such as fighting for higher royalty rates for songwriters and staying ahead of changes in the industry that have resulted from the advent of digital music. For example, PROs in the US came together with politicians and other organizations to pass the Music Modernization Act in 2018. It's important for songwriters to learn about PROs in their territory and around the world, to ensure that they're properly registering, tracking, and collecting the royalties that they are due.
Need to affiliate with a PRO? You'll most likely want to join the corresponding PRO of the country or territory you live in. If you're a songwriter who hasn't affiliated with a PRO yet, Songtrust is able to help directly affiliate you with some of the PROs below at no additional cost or guide you to the correct affiliation process. Here's a quick overview of the performing rights organizations in the United States and Canada:
BMI, Broadcast Music, Inc.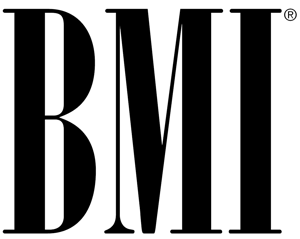 Launched: 1939
Membership Size: 800,000 members
Official site: BMI.com
Socials: @BMI
Location: USA
About: BMI is one of the biggest and well known Performing Rights Organizations in the United States. It operates as a non-profit and was founded by radio executives to "serve as an advocate for the value of music" and to "support its songwriters, composers and publishers by taking care of an important aspect of their careers – getting paid," according to the BMI website. They offer blanket music licenses to businesses and organizations that allow them to play nearly 13 million musical works.
ASCAP, The American Society of Composers, Authors and Publishers
Launched: 1914
Membership Size: 700,000 members
Official site: ASCAP.com
Socials: @ASCAP
Location: USA
About: The only American PRO created and controlled by composers, writers, and music publishers—its Board of Directors is elected by its members. Along with BMI, ASCAP is another one of the largest PROs in the United States. ASCAP collects performance royalties in the US and globally via reciprocal agreements with foreign PROs outside of the US.
SESAC,

Society of European Stage Authors and Composers
Launched: 1930

Membership Size: 30,000 members
Official Site: SESAC.com
Socials: @SESAC
Location: USA
About: SESAC is a relatively smaller PRO in the U.S. that is not open to all songwriters. In order to become a member of SESAC, you must receive an invitation. SESAC focuses a lot of attention on representing film and television composers (from shows such as Seinfeld, Dr. Phil, and Grey's Anatomy) as well as traditional songwriters SESAC writers like David Crosby or Bob Dylan. SESAC also owns and works closely with the Harry Fox Agency, one of the leading mechanical rights organizations in the United States.
SOCAN, Society of Composers, Authors and Music Publishers of Canada
Launched: 1997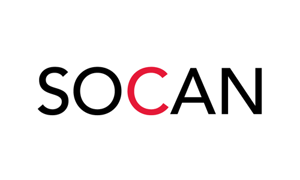 Membership Size: around 160,000 members
Official site: SOCAN.ca
Socials: @SOCANmusic
Location: Canada
About: SOCAN is the largest and one of the most well known PRO's for songwriters and composers in Canada. They collect and distribute performance royalties worldwide as well as issue licenses to Canadian businesses for the use of their catalog.
GMR, Global Music Rights
Launched: 2013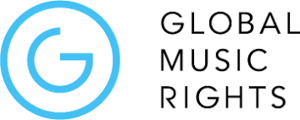 Membership Size: Invitation-only, 46,000+ songs licensed
Official site: globalmusicrights.com
Socials: @gmro_pro
Location: USA
About: Global Music Rights, the first US PRO in nearly 75 years, was founded in 2013 by industry veteran Irving Azoff as an alternative to the traditional performance rights model. Global Music Rights prides itself on being an active and progressive advocate for copyright holders in the current performing rights marketplace. They are committed to protecting the integrity of music rights and promoting the value of intellectual property on behalf of creators. GMR serves a select, invitation-only client base creating customized solutions and personalized services for writers.
This short list is just scratching the surface of the world of collection societies, but provides more information about the PROs recognized in part of North America. In addition to these organizations, there are mechanical rights organizations (MROs) that are responsible for administering mechanical licenses for your mechanical royalties. Most countries or territories have their own (or multiple!) collection societies, so make sure you do your research to find the one you want to become affiliated with.
If you have additional questions about pay sources in North America or music publishing in general, reach out to our team.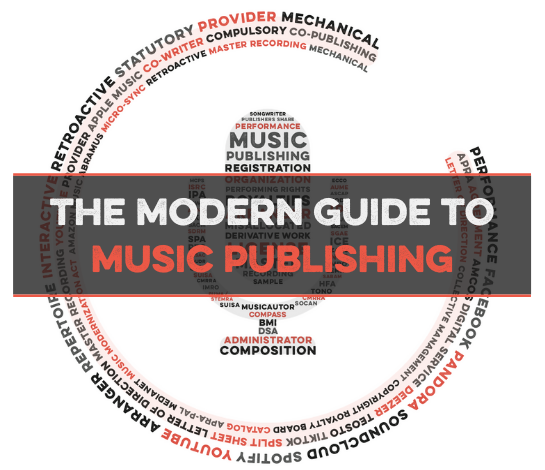 Take control of your publishing. Maximize Songtrust for your songs and business.
We created this guide to answer a simple question: How do songwriters support themselves?
The answer is not as simple as we'd like, but our goal is to make it as clear, transparent and understandable as we possibly can.
Songtrust is more than just a rights management platform and publishing administrator - we're a team of experts in the music community who strive to educate, support, and provide thought leadership to creators, representatives, and businesses across the music industry.
Our hope is that you'll finish this guide with an better understanding of the business behind songwriting and have actionable resources to help you be successful.
Related Articles
Music Publishing Resource, Industry Interview, Music Business
Music Publishing Resource, Music Business