When it comes to collecting the royalties your songs earn, there are many types of organizations and societies that may be involved.
Many songwriters are familiar with Performing Rights Organizations (PROs). They specialize in the performance royalties that are earned anytime a work is played publicly, including live concerts, satellite or broadcast radio stations, and restaurant or bar loudspeakers.
Many PROs also fight for higher royalty rates and monitor/spearhead other critical changes within the music industry. The Music Modernization Act is a perfect example; signed into law in late 2018, it improved digital royalty payouts and helped launch The Mechanical License Collective (The MLC) to oversee mechanical licenses for songwriters and publishers.
The MLC is not a PRO; it's a Mechanical Rights Organization (MRO) that administers mechanical licenses for any royalties earned when music is (a) sold through physical formats like CDs, vinyl, and cassette tapes, or (b) streamed via on-demand services like Spotify, Apple Music, and Tidal. Other MROs include AMCOS (Australia), CAPASSO (South Africa), MCPS (UK), and the U.S.-based Harry Fox Agency.
It's important for songwriters to learn about global pay sources to ensure they're properly registering, tracking, and collecting everything they've earned. Here's a quick overview of key organizations within the U.S.
BMI, Broadcast Music, Inc.
Launched: 1939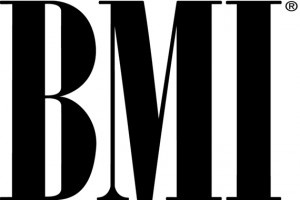 Membership Size: More than 1.1 million
Official site: BMI.com
Socials: @BMI
About: BMI is one of the biggest and well-known PROs in the U.S. It operates as a non-profit, and was founded by radio executives to "serve as an advocate for the value of music" and "support its songwriters, composers, and publishers by taking care of an important aspect of their careers — getting paid." They offer blanket music licenses to businesses and organizations that allow them to play more than 17 million musical works.
ASCAP, The American Society of Composers, Authors, and Publishers
Launched: 1914
Membership Size: More than 800,000
Official site: ASCAP.com
Socials: @ASCAP
About: The only American PRO created and controlled by composers, writers, and music publishers. ASCAP's board of directors is elected by its members. Along with BMI, it is another one of the largest PROs in the United States. It also collects performance royalties outside the U.S. via reciprocal agreements with foreign PROs.
SESAC, Society of European Stage Authors and Composers
Launched: 1930

Membership Size: 30,000
Official Site: SESAC.com
Socials: @SESAC
About: SESAC is a relatively small PRO that is open by invitation only. It focuses on film and television composers from such hit TV shows as Seinfeld, How I Met Your Mother, and Grey's Anatomy, and major songwriters like Mariah Carey, Neil Diamond, Adele, and Bob Dylan. SESAC also owns and works alongside the Harry Fox Agency, which we will discuss in detail below.
GMR, Global Music Rights
Launched: 2013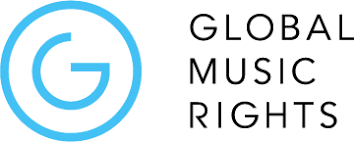 Membership Size: Invitation-only, more than 56,000 licensed songs
Official site: globalmusicrights.com
Socials: @gmro_pro
About: Global Music Rights was founded by industry veteran Irving Azoff as an alternative to the traditional performance rights model. It prides itself on being the first new U.S. PRO in nearly 75 years — an active, progressive advocate for copyright holders in the current marketplace. They are committed to protecting the integrity of music rights and promoting the value of intellectual property on behalf of creators. GMR serves a select client base, creating customized solutions and personalized services for writers.
The Harry Fox Agency, HFA
Launched: 1927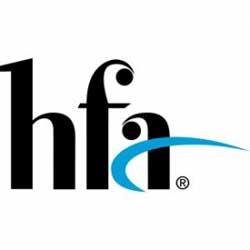 Membership Size: More than 100,000 catalogs
Official site: harryfox.com
Socials: @harryfoxagency
About: The Harry Fox Agency meets the mechanical and digital licensing needs of nearly 50,000 affiliated publishers, more than 2,500 record labels, and several major Digital Service Providers (DSPs). HFA issues mechanical licenses and collects and distributes mechanical royalties on behalf of their affiliated publishers, including. This includes licensing for the recording and reproduction of CDs, ringtones, and digital downloads. HFA also conducts royalty examinations, investigates and negotiates new business opportunities, and pursues key piracy claims.
Music Reports, MRI
Launched: 1995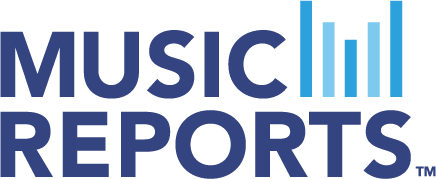 Membership Size: More than 500 of the world's largest copyright owners and users
Official site: musicreports.com
Socials: @MusicReportsInc
About: Music Reports was originally introduced as an alternative to the rigid blanket licensing structures of BMI and ASCAP. MRI developed an administration service that allows composers of television to license their works to local television stations directly. The company is now a leader in music rights clearances, licensing solutions, and mechanical royalty accounting for digital and background music services such as Amazon, Deezer, Flipagram, Microsoft, Pandora, iHeartMedia, PlayNetwork, SiriusXM, Slacker, SoundCloud, and Tidal.
The Mechanical Licensing Collective, The MLC
Launched: 2019
Membership Size: n/a
Official site: themlc.com
Socials: @MLC_US
About: The Mechanical Licensing Collective is a nonprofit organization created by the Music Modernization Act to administer blanket mechanical licenses to eligible streaming services in the U.S. and pay the resulting royalties to songwriters, composers, lyricists, and music publishers. It is designated by the U.S. Copyright Office and endorsed by the National Music Publishers' Association (NMPA), the Nashville Songwriters Association International (NSAI), and the Songwriters of North America (SONA). If you're signed up with Songtrust, we register your songs with The MLC on your behalf, along with pay sources in 215 countries and territories around the world.
Don't Leave Your Royalties to Chance
While signing with a local collection society is a crucial step in securing your rights as a songwriter, you can't stop there - as they only collect a portion of the royalties you earn when your songs are used.
PROs track and collect the performance royalties earned when your songs are publicly performed, broadcast, or streamed. However, they do not license and collect the mechanical royalties generated when your song is reproduced physically or digitally.
If your local society is a CMO, they will collect both performance and mechanical royalties earned in your country, but their ability and bandwidth for global collection is limited. That means that revenue from royalty streams such as international streaming, radio, and live performance can be lost if you rely on them to handle it.
Follow the steps below to ensure you're collecting all the music your music generates everywhere it is played worldwide:
If you have additional questions about pay sources in North America or music publishing in general, please reach out to our team.