As of 2020, the United Kingdom is currently the third biggest music market in the world and Europe's largest music market by revenue, according to IFPI. The industry currently contributes over £5.8 billion to the UK economy, with music subscription revenue totaling over 1.5 billion in 2020, a growth of 15% in the past year alone, and is forecasted to rise year on year until 2025.
Music from the UK broke into the global market in the 1960s, when groups like The Beatles and The Rolling Stones took the world by storm in what was dubbed "The British Invasion." Since then, the country has produced countless successful artists across a range of genres from electronic to rap, including global superstars such as Sade, David Bowie, Stormzy, Elton John, Freddie Mercury, and Dua Lipa. Alongside pop stars, the UK is home to legendary record labels like Island, Creation, Rough Trade, Beggars Banquet, Mute, and many more.
Radio broadcasting plays a significant role in the UK media landscape, led by the publicly-funded and genre-agnostic British Broadcast Corporation (BBC). Unlike in the U.S., terrestrial radio in the UK pays public performance royalties not only to songwriters and publishers but also to performers and recording owners.
Collection societies in the UK distribute hundreds of millions of pounds of music royalties each year to their members and provide businesses with a license to play music in public places.
If you are a songwriter or rightsholder in the United Kingdom, it's important to learn about these collection societies and pay sources to ensure you are properly registering, tracking, and collecting what you have earned from your works being publicly performed, reproduced, or streamed. A single play on BBC Radio could make you £50, and if you aren't registered, you could be leaving significant money on the table over the course of a year.
There are two collection societies handling publishing royalties in the United Kingdom to consider:
Performing Rights Society (PRS)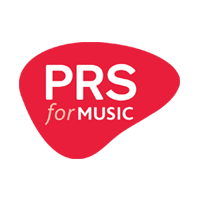 Launched: 1914, merged with MCPS in 1997
Size: 155,000 members
Website: www.prsformusic.com
Socials: @prsformusic
PRS collects and distributes royalties to music creators when their music is performed in public, or broadcast on radio, TV, or film.
A benefit of being a member of PRS for Music is they have agreements with terrestrial TV stations such as the BBC. These networks are covered by a "blanket license", which means if your tracks are registered with PRS, they could be used on mainstream TV shows.
Note that PRS merged with PPL (Phonographic Performance Limited) in 2018. PPL handles neighbouring rights licensing, and PRS-PPL is intended to make the licensing process easier on users. However, this does not mean that by signing up with PRS, you are automatically licensed for neighbouring rights with PPL. Because they are different sets of rights and often different rightsholders, you must register with each organization separately.
Mechanical-Copyright Protection Society (MCPS)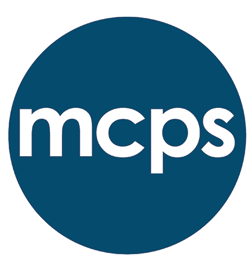 Launched: 1924, merged with PRS in 1997
Website: www.prsformusic.com
Socials: @prsformusic
MCPS collects and distributes mechanical royalties when works are reproduced either physically or digitally via downloads, streams.
When signing up with MCPS, creators are asked to show proof that their works have been reproduced in a mechanical format.
Note: PRS and MCPS work together as a one-stop CMO that covers both performing rights (PRS) and mechanical rights (MCPS) for songwriters, composers, and performers, and you have the option to join one or both at the same time when you become a member, depending on your needs.
Don't Leave Your Royalties to Chance
While signing with a local collection society is a crucial step in securing your rights as a songwriter, you can't stop there - as they only collect a portion of the royalties you earn when your songs are used.
PROs track and collect the performance royalties earned when your songs are publicly performed, broadcast, or streamed. However, they do not license and collect the mechanical royalties generated when your song is reproduced physically or digitally.
If your local society is a CMO, they will collect both performance and mechanical royalties earned in your country, but their ability and bandwidth for global collection is limited. That means that revenue from royalty streams such as international streaming, radio, and live performance can be lost if you rely on them to handle it.
Follow the steps below to ensure you're collecting all the music your music generates everywhere it is played worldwide:
If you have additional questions about pay sources in the United Kingdom or music publishing in general, please reach out to our team.