What site has over 300 hours of video uploaded every minute and 7 billion hours watched every month? Well if you have been living under a rock, get ready, because YouTube is here to stay. With over $4 billion in revenue in 2014 alone, you may be wondering "Where does all this money go?" and "How can my songs make money from it?" Well here are some common misconceptions on how songwriter royalties work with this service.
1) YouTube does not pay songwriters:
Actually, with each YouTube video that uses music, there are 4 different royalty types generated, 2 of which are for songwriters! See below list:
1) A royalty for the content owner
2) A royalty for the sound recording owner
3) A performance royalty for the public broadcast of your song - to you
4) A mechanical royalty for the interactive stream of your song - to you
2) The more views the more $:
The view count per video is actually just one of several different factors that contribute to the amount of $ calculated for advertising on a video. Additional factors include how much of the video is actually watched, how many comments per video, how many subscribers, what kind of content is in the video etc…
3) Artists get paid from live videos and all user generated content:
YouTube royalties are only payable to the artist when a video has the master recording of the song, so if a fan uploads a video of a live performance after seeing the concert, the artist would not be able to monetize on that video. You, the songwriter however, can monetize anytime your song is used regardless of the recording. In this way, composition owners may have a wider range of opportunities for monetization, compared to master recording owners who can only monetize from videos that contain one specific recording.
YouTube's Content ID system matches audio from original recordings using the sound file and relevant information (Songtrust clients can find and submit ISRC's and other metadata by going to our Songtrust Dashboard --> Spotify/iTunes lookup section) to identify videos that may be a potential match, this goes for cover videos, live performance videos, lyric videos, cat videos etc. giving you the opportunity to either monetize from them or take it down. You can also manually claim videos using your music through Songtrust's YouTube monitor.
4) YouTube royalties get paid to you by your distributor or label:
Unlike mechanical royalties generated from physical sales and digital distribution, for the most part labels are not involved with you as a songwriter on YouTube. If you are affiliated with ASCAP or BMI, you are eligible to collect the performance royalties generated from your video. Additionally, when you signup with Songtrust, you will automatically be opted into our YouTube partnership and claiming technology, allowing you to collect your interactive streaming mechanical royalties, the other bucket of income generated from YouTube.
5) YouTube pays publishing royalties worldwide:
The money paid out by YouTube directly as well as the money from ASCAP and BMI is primarily US only. Foreign collection societies also track and collect royalties from the service, so in order to make sure you are eligible to collect publishing royalties worldwide you will need to affiliate and register your songs with these societies, Songtrust will take care of this for you.
Author: Alex Badanes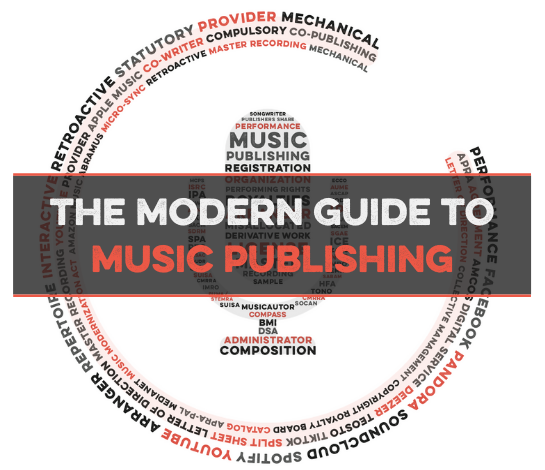 Take control of your publishing. Maximize Songtrust for your songs and business.
We created this guide to answer a simple question: How do songwriters support themselves?
The answer is not as simple as we'd like, but our goal is to make it as clear, transparent and understandable as we possibly can.
Songtrust is more than just a rights management platform and publishing administrator - we're a team of experts in the music community who strive to educate, support, and provide thought leadership to creators, representatives, and businesses across the music industry.
Our hope is that you'll finish this guide with an better understanding of the business behind songwriting and have actionable resources to help you be successful.
Related Articles
Resource, Industry Insight, Recommended Reading