When songwriters think of making it big, it usually inspires thoughts of winning an industry award or a beloved artist performing their songs. But a major part of making a career as a songwriter is understanding that the music business is, yes, a business – and that means it's up to every songwriter to seek out education, to learn how to network, and get organized as much as any big CEO would.
Even if you're brand new to songwriting, there is business to be done. First off, start networking. Meet other writers, join writers' groups, go to shows – while it may feel like you're just hanging out, it's really about creating a space for yourself in the industry. You never know who might eventually be in a position to help launch your career. More than that, other songwriters can offer opinions and tips on how to make songwriting a successful career choice.
After you've written, at least, ten amazing songs that you feel are commercial and competitive, it's time to meet players in the industry. Reach out to professionals for feedback and advice – and finalize your publishing so you're ready to start collecting off those amazing songs. It can be a game changer to find a solid publisher who will support your songwriting efforts. Be respectful and polite, as their time is valuable and their mission is to help you get the most out of your career.
Another way to both get organized and educate yourself about the business of music is to be involved in your community and songwriter groups, which can offer you useful information for wherever you are on your journey – from a brand-new songwriter to an established one. Communities like Songtrust's also help keep you organized by providing resources about music business, such as learning about performance and mechanical royalties, how YouTube monetization works, and the legality of using samples in your songs. Soon you'll start thinking of yourself as not only an awesome songwriter, but a smart businessperson, too.
Most importantly, don't forget to be an advocate for your community, and yourself. Keep up-to-date with with industry news, important legislations like the Music Modernization Act, and general knowledge about how you get paid for your music. When you act as a leader in your community, you not only affect change for others, but also yourself.
To stay up-to-date on industry news, music publishing resources, and Songtrust product announcements, sign up for our newsletter!
Photo by Chris Liverani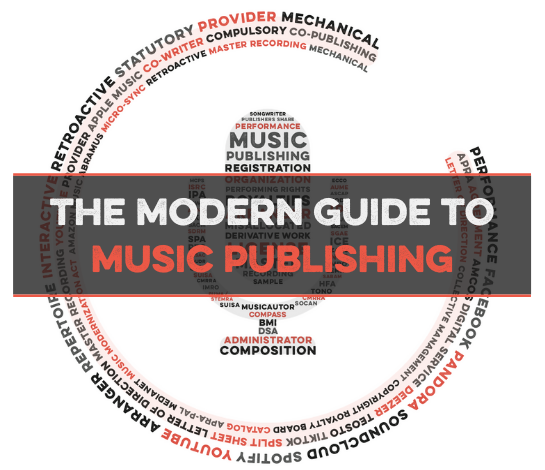 Take control of your publishing. Maximize Songtrust for your songs and business.
We created this guide to answer a simple question: How do songwriters support themselves?
The answer is not as simple as we'd like, but our goal is to make it as clear, transparent and understandable as we possibly can.
Songtrust is more than just a rights management platform and publishing administrator - we're a team of experts in the music community who strive to educate, support, and provide thought leadership to creators, representatives, and businesses across the music industry.
Our hope is that you'll finish this guide with an better understanding of the business behind songwriting and have actionable resources to help you be successful.