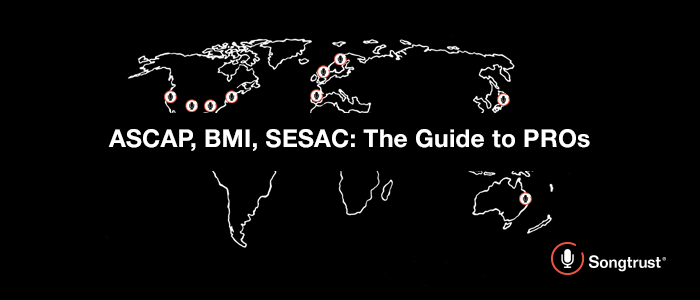 Songtrust works globally to collect songwriter's composition royalties from performing rights organizations and mechanical rights societies.
Performing Rights Organizations (aka PROs) are an important part of any songwriter's career – even when a songwriter doesn't realize it. While PROs collect royalties for songwriters when their works are performed publicly, such as played on television and AM/FM airwaves, through internet radio services like Pandora, at a club, inside a restaurant, or at a concert, most organizations don't stop there. Many tackle other issues impacting their members, such as fighting music piracy and keeping up with changes to the industry that have resulted from the advent of digital music. They advocate for artists and writers in their countries or origin, too. We strongly believe that it's important for songwriters to learn about the PROs in their territory and around the world. Here's a quick overview of just some of the biggest players in the industry:
---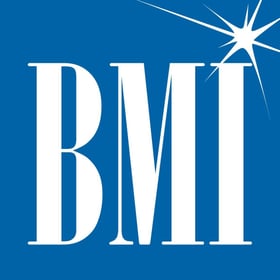 BMI, Broadcast Music, Inc.
Launched: 1939
Membership Size: 800,000 members
Official site: BMI.com
Twitter: @BMI
Location: Nashville, New York, Los Angeles, London, Atlanta, Miami, Puerto Rico
Mission Statement: This non-profit founded by radio executives "serves as an advocate for the value of music" and "supports its songwriters, composers and publishers by taking care of an important aspect of their careers – getting paid," according to the BMI website. They offer blanket music licenses to businesses and organizations that allow them to play nearly 13 million musical works.
Notable affiliates: Mariah Carey, Lady Gaga, Taylor Swift, Eminem, Rihanna, Maroon 5, Sam Cooke, Dolly Parton, Shakira


ASCAP, The American Society of Composers, Authors and Publishers
Launched: 1914
Membership Size: 660,000 members

Official site: ASCAP.com
Twitter: @ASCAP
Location: New York, London, Miami, Puerto Rico, Los Angeles, Nashville, Atlanta
Mission Statement: The only American PRO created and controlled by composers, writers, and music publishers—its Board of Directors is elected by its members. "A music creator is like a small business," reads ASCAP's website, "and we exist to ensure that ASCAP members are paid promptly and fairly when their compositions are performed publicly."
Notable affiliates: Justin Timberlake, Vampire Weekend, Duke Ellington, Dave Matthews, George Gershwin, Stevie Wonder, Beyonce, Marc Anthony




SESAC
Launched: 1930
Membership Size: 30,000 members

Official site: SESAC.com
Twitter: @SESAC
Location: New York, Los Angeles, Atlanta, Miami, London, Nashville
Mission Statement: A PRO in the U.S. that is not open to all songwriters, SESAC is invitation-only. "With an international reach and a vast repertory that spans virtually every genre of music, SESAC is the fastest growing and most technologically adept of the nation's performing rights companies," reads the SESAC site. Note: the SESAC abbreviation is, today, meaningless; the organization was originally founded to serve European composers underrepresented in America before branching out to become a full service PRO.
Notable affiliates: Bob Dylan, Neil Diamond, Young Love, Rapture, Adele


SOCAN, Society of Composers, Authors and Music Publishers of Canada
Launched: 1997
Membership Size: nearly 150,000 members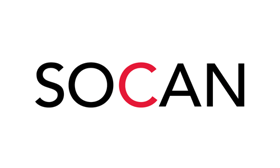 Official site: SOCAN.ca
Twitter: @SOCANmusic
Location: Canada
Mission Statement: Using progressive technology and a commitment to lead the global transformation of music rights, SOCAN is dedicated to upholding the fundamental truths that music has value and music creators and publishers deserve fair compensation for their work.
Notable affiliates: Brian Howes, Jason Van Poederooyen

APRA AMCOS
Launched: 1926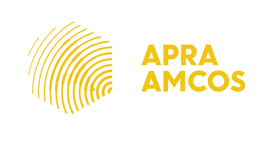 Membership Size: 95,000
Official site: APRAAMCOS.com.au
Twitter: @APRAMCOS
Location: New Zealand
Mission Statement: When Australian and New Zealand songs and compositions are performed overseas, APRA AMCOS ensures the writers get paid. APRA AMCOS also helps music customers in Australia and New Zealand access music from the rest of the world and advocates on behalf of music creators' rights and the Australasian music industry locally, nationally and internationally. The organization is an alliance between two organizations – APRA (Australasian Performing Right Association Limited) and AMCOS (Australasian Mechanical Copyright Owners Society Limited) – in response to feedback from music creators and customers that they'd prefer to deal with one organization.
Notable affiliates: Lorde; Opetaia Foa'i (composer of 'Moana' soundtrack) ; Harry Vanda; Sia ; Daniel Forster; Delta Goodrem
GEMA, Gesellschaft für musikalische Aufführungs- und mechanische Vervielfältigungsrechte
Launched: 1933
Membership Size: 70,000 members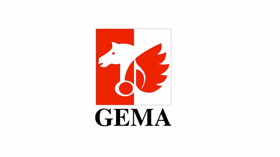 Official site: GEMA.de
Twitter: @gema_news
Location: Germany
Mission Statement: GEMA is the only organization representing usage rights stemming from authors' rights, such as mechanical licensing, broadcast licensing, and synchronization licensing, in Germany.
Notable affiliates: Kathrin A. Denner, Lina Maly, Daily Thompson
PRS for Music Limited
Launched: 1914
Membership Size: 125,000 members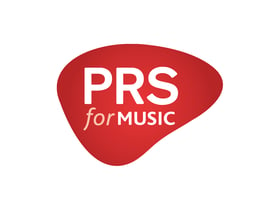 Official site: PRSforMusic.com
Twitter: @PRSforMusic
Location: UK, British Virgin Islands, Gambia, Maldives, Malta, Mozambique, Nigeria, Pakistan, Papua-New Guinea, Samoa, Seychelles, Sierra Leone, Sri Lanka, Tanzania, Uganda
Mission Statement: A UK organization, PRS for Music is the merger of the Performing Right Society (PRS) and the Mechanical-Copyright Protection Society (MCPS). PRS collects when its members' works are performed or communicated to the public. MCPS collects for mechanical uses.
Notable affiliates: Imogen Heap
PPL PRS Ltd
Launched: 2018
Official Site: PPLPRS.co.uk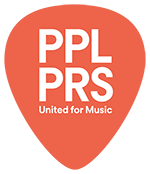 Twitter: @pplprs
Mission Statement: PPL and PRS for Music, while two separate and independent companies in the UK, created PPL PRS Ltd in February of 2018. This joint venture, TheMusicLicense, combines the two societies' public performance licensing activities. However, PPL and PRS for Music are otherwise separate, independent companies representing different rights holders and have separate licenses, terms, and conditions.
PPL, Phonographic Performance Limited
Launched: 1934
Membership Size: 65,000 members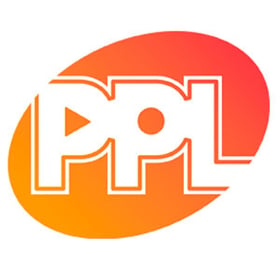 Official site: PPLUK.com
Twitter: @PPLUK
Mission Statement: PPL licenses TV and radio broadcasters in the United Kingdom to play recorded music as part of their programming, from the BBC, ITV, Channel4, Five and Sky to commercial radio networks such as Capital, Heart and Absolute Radio, as well as online services. PPL also licenses music suppliers to copy recorded music for services such as in-store music systems, jukeboxes, compilations for exercise classes and in-flight entertainment systems.
SACEM, Society of Authors, Composers and Publishers of Music
Launched: 1851
Membership Size: 161,000
Official Site: sacem.fr/en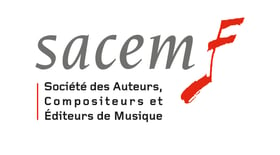 Twitter: @sacem
Location: France, Andorra, Benin, Cameroon, Central African Republic, Egypt, French Austral Islands, Guadeloupe, Guinea, Guyana, Ivory Coast, Lebanon, Luxembourg, Madagascar, Martinique, Mayotte, Monaco, Morocco, Niger, Polynesia, Reuinion, Saint Pierre and Miquelon, Senegal, Togo
Mission Statement: The Society of Authors, Composer and Publishers of Music (SACEM) is a non-profit non-trading entity owned and managed by its members. SACEM collects and distributes royalties on behalf of its clients, thus guaranteeing the authors' intellectual property rights over their works. SACEM plays a crucial economic role in preserving musical creation and public use in France.
Notable affiliates: Warner Chappell Music France; Ultra Music Publishing Europe
KODA
Launched: 1935
Membership Size: 45,000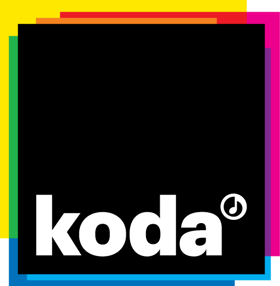 Official Site: https://www.koda.dk/eng
Twitter: @koda_dk
Location: Denmark, Faroe Islands, Greenland
Mission Statement: Koda is a non-profit collective rights management society that administers Danish and international copyrights for music creators and publishers, when their music is performed in public. Koda represents approximately 45,000 Danish composers, songwriters and music publishers. Through reciprocal contracts with rights societies in more than 180 countries, Koda offers the entire world repertoire of music in one single agreement.
Notable affiliates: Agnes Obel; Andrea Valbak (Medina); Maria Apetri (Fallulah); Emmelie De Forest; Anne Linnet

SACM, The Society of Authors and Composers of Mexico
Launched: 1945
Membership Size: 30,000
Official Site: http://www.sacm.org.mx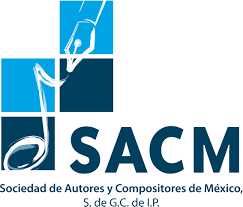 Twitter: @SACM_Oficial
Location: Mexico
Mission Statement: The Society of Authors and Composers of Mexico (SACM) is a non-profit collective management company created to strengthen the link between music users and composers. SACM promotes a new musical culture in Mexico that includes the recognition of musical copyright, and jointly seeks, with the society and the government of Mexico, the due protection of intellectual works as an important part of the cultural heritage of the nation and as an essential element of Mexico's cultural identity. SACM believes that the work of composers is a profession worthy of protection.
Notable affiliates: Christian Nodal; Jose Alfredo Jimenez Galves; Armando Manzanero
BUMA/STEMRA
Launched: 1913
Membership Size: 23,000

Official Site: https://www.bumastemra.nl/en/
Twitter: @bumastemra
Location: Netherlands, Aruba, Bonaire, Saba, St. Eustatius, St. Martin, Suriname
Mission Statement: Around 25,000 composers, lyricists and authors are affiliated to Buma/Stemra. Buma/Stemra ensures that when their creations are used they receive fair remuneration. Buma/Stemra collects these remunerations in other countries around the world via sister organisations. Buma/Stemra also covers the global music repertoire in the Netherlands and collects remuneration for use on behalf of foreign composers, lyricists and authors and transfers this to sister organisations. Buma/Stemra represents the interests of music authors. We see that in much broader terms than just collecting and distributing the remunerations. We help enforce copyright, on occasion alongside other organisations. In addition, Buma sets aside a reserve for financial support to our members and for promoting Dutch musical products.
Notable affiliates: Gus Meeuwis, Jett Rebel
---
There are many, many more PROs around the world, this is just a small set. Learn more about how Songtrust can help you affiliate with your PROs and set up an account to start collecting all your global royalties!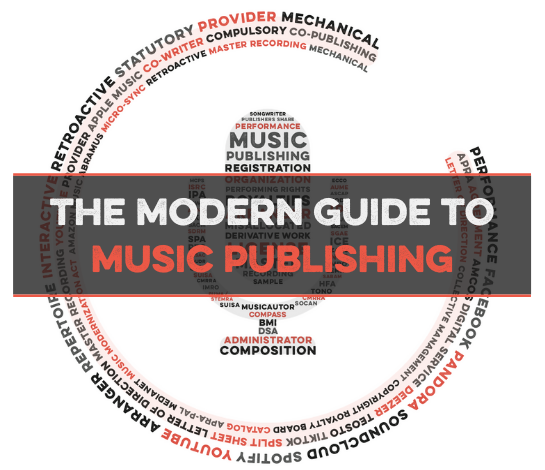 Take control of your publishing. Maximize Songtrust for your songs and business.
We created this guide to answer a simple question: How do songwriters support themselves?
The answer is not as simple as we'd like, but our goal is to make it as clear, transparent and understandable as we possibly can.
Songtrust is more than just a rights management platform and publishing administrator - we're a team of experts in the music community who strive to educate, support, and provide thought leadership to creators, representatives, and businesses across the music industry.
Our hope is that you'll finish this guide with an better understanding of the business behind songwriting and have actionable resources to help you be successful.
Related Articles
Industry Insight, Recommended Reading
Resource, Industry Insight